Coroner blames fashion industry for bulimic schoolgirl's death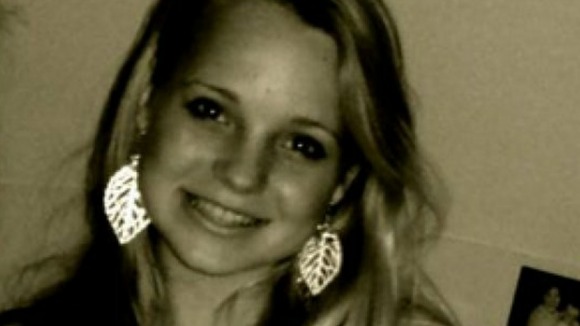 The fashion industry was squarely blamed by a coroner today for the death of a schoolgirl who was found hanged after suffering from an eating disorder.
Michael Rose, the West Somerset Coroner, called on magazines and catwalks to stop using thin models after Fiona Geraghty was found dead at her home, near Taunton, last year.
The 14-year-old schoolgirl, who had been suffering from bulimia, hanged herself in her bedroom in July last year. She had confided in health staff that she had been taunted by other girls at her public school because of her weight.
ITV News' Wales and West of England Correspondent Emily Morgan reports:
The one class of person not here who I feel directly responsible for what happened is the fashion industry ... The problems of eating disorders amongst young people, particularly girls, did not exist before the 1970s. From that period onwards the fashion industry and the magazines promoted thin models and the thin figure. I do ask, particularly the magazines in the fashion industry, to stop publishing photographs of wafer thin girls.
– Michael Rose, Coroner

Mr Rose also urged one major fashion magazine, which recently made the decision not to impose any weight restrictions on models, to reconsider. He said: "at the end of the day for their benefit, families like this must suffer".

Fiona weighed just 9st 6lb (60kg) and had a body mass index of 20.9 when she was found dead at home in Nailsbourne, near Somerset, on July 14th last year.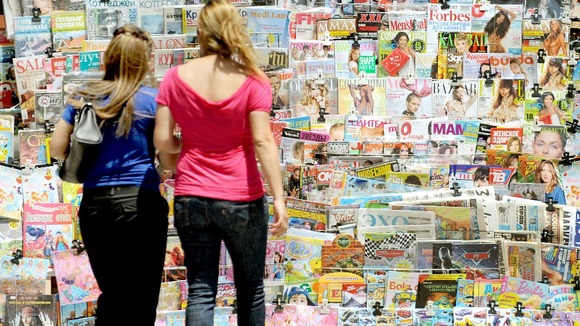 Fiona's mother, Dr Elspeth Geraghty, told the court that the problems started soon after she moved to King's College in Taunton, Somerset from its prep school.
She said that Fiona was a victim of bullying by other students at the school, where she attended as a £5,910-a-term day pupil.
The transfer didn't go as smoothly as hoped as there were some relationship issues with the girls in the peer group, particularly one other girl. She started vomiting after taunts from other girls about her size.
– Dr Elspeth Geraghty, fiona's mother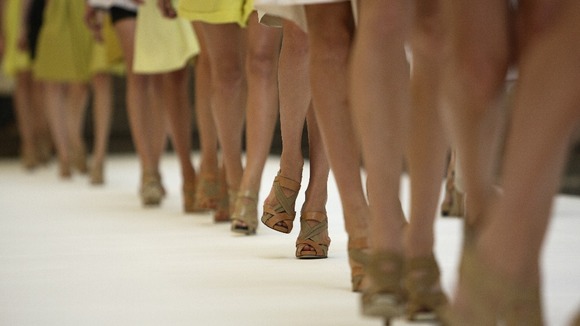 Fiona had four counselling sessions with a community psychiatric nurse after her mother took her to the Child and Adolescent Mental Health Services team (CAMHS) in Taunton.
In a statement, Fiona's parents said they believed the treatment she received had been "inadequate".
Dr Chris Mortimore, medical director of the NHS Foundation Trust which treated Fiona, said the coroner had not made any criticisms of the staff that saw her.
The headmaster of King's College Richard Biggs said that he did not believe there was a there was problem with bullying at the school:
I don't think at the worst it was any more than being perhaps taunted. I think it is something that happens in every single school, every day of the year, where there are lots of young girls present. King's dealt with it very properly and I don't attach any importance to it.
– Richard Biggs, headmaster, King's College

He also said he regretted not alerted Fiona's parents after she wrote an English exam essay about eating disorders and self-loathing, but said there were good reasons for not doing so.

He said that staff believed Fiona was still receiving treatment with the community health team and said eating disorders were a common topic at that time due to the film The Black Swan.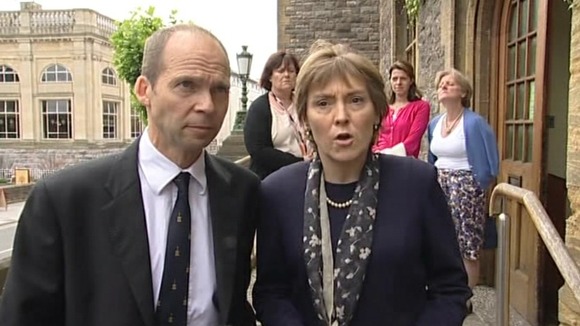 After the inquest, Mrs Geraghty read a statement on behalf of her family:
Our life was blown apart last year on July 14th by the loss of our beautiful, bubbly child in the most unimaginable way. It is something no parent should go through. Eating disorders are common and we heard that one in 25 sufferers die as a result. We feel that the diagnosis and treatment of Fiona's eating disorder by CAMHS was inadequate but we are encouraged that CAMHS have now taken steps to improve its service. Had she received this improved service we believe that Fiona would still be with us.
– statement by fiona's parents

Read the full story on ITV West.