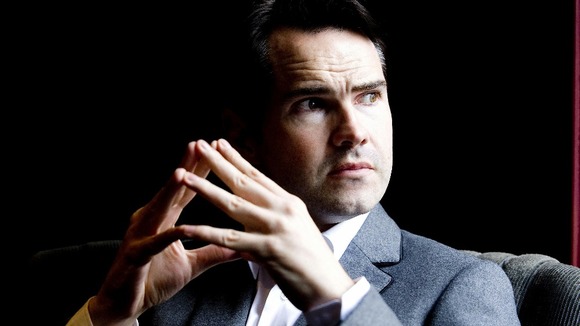 Comedian Jimmy Carr has admitted he made a "terrible error of judgement" over his tax arrangements.
In a statement released on his Twitter page Carr said:
I appreciate as a comedian, people will expect me to 'make light' of this situation, but I'm not going to in this statement
as this is obviously a serious matter.
I met with a financial advisor and he said to me "Do you want to pay less tax? It's totally legal." I said "Yes."
I now realise I've made a terrible error of judgement.
Although I've been advised the K2 Tax scheme is entirely legal, and has been fully disclosed to HMRC (Her Majesty's Revenue and Customs),
I'm no longer involved in it and will in future conduct my financial affairs much more responsibly. Apologies to everyone. Jimmy Carr
ITV News reporter Richard Pallot has reported that the scheme Carr has opted out of, channels earnings through a Jersey-based company K2.
On Wednesday the Prime Minister David Cameron told ITV News Carr's tax arrangements were "morally wrong" and said the Government would crack down on "these very dodgy schemes" used by high earners to deprive the public purse of an estimated £4.5 billion per year.
His comments came after a Times (£) investigation identified him as one of many celebrities using an offshore account to avoid paying tax.
It was claimed the comedian used an offshore account so that he only paid around 1% tax.