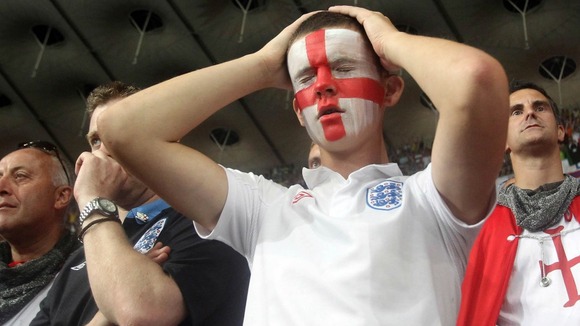 England have been knocked out of another major tournament on penalties. Fans were left heartbroken last night as they watched Roy Hodgson's side crash out of Euro 2012 against Italy in Ukraine.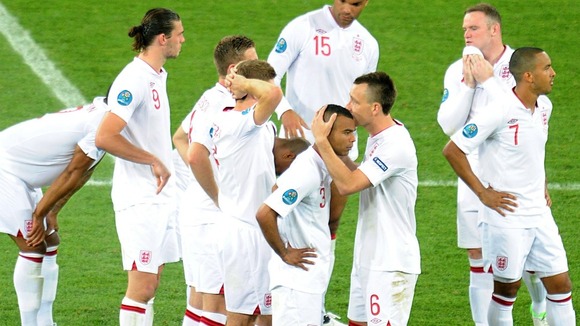 The quarter-final had finished goalless after extra time. A excruciating penalty shoot out after extra time ended with Ashley Young's penalty hitting the crossbar, and Ashley Cole's being saved by Italian goalkeeper Gianluigi Buffon.
The shoot-out ended supporters' hopes that this could be their year.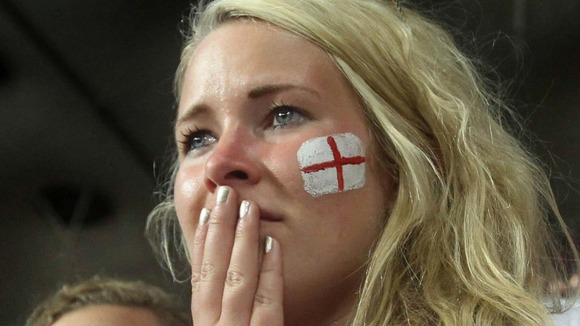 Around 6,000 Three Lions fans trudged from the Olympic Stadium in Kiev after midnight local time as the long wait for a second major trophy continued. Paul Hughes from Brighton said the match was emotional.
I'm absolutely gutted. It's penalties again. I honestly thought with Joe Hart in goal we were going to do it.
Other fans felt England didn't deserve to win. Chris Clubb travelled from his home in Tamworth, Staffordshire to see the team. He was not impressed:
We didn't play well through the whole game so we didn't deserve to win. It's typical England,
Assistant Chief Constable Andy Holt said fans were subdued after the match, and there were no reports of any violent incidents. Captain Steven Gerrard said afterwards he was obviously disappointed, but said that Italy performed better.
We lacked a bit of quality at times, but you can't fault the lads for effort and commitment, but that only gets you so far.
For all the disappointing details go to ITV Sport.