MI5 terror warning
MI5 warns Arab Spring provides new breeding ground for British terrorists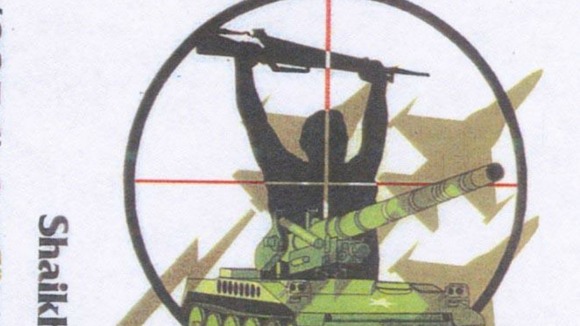 Britons are increasingly heading to the Middle East for terrorist training in preparation for attacks in the wake of the Arab Spring, according to the Director General of MI5 Jonathan Evans.
Evans warned that parts of the Arab world were becoming a "more permissive environment" for al Qaida and Britons were travelling there to "seek training and opportunities for militant activity."
A small number of British would be jihadis are also making their way to Arab countries to seek training and opportunities for militant activity, as they do in Somalia and Yemen. Some will return to the UK and pose a threat here.

This is a new and worrying development and could get worse as events unfold.

So we will have to manage the short-term risks if there is to be a longer-term reward from the Arab Spring."
In his first public speech since September 2010, Evans said Britain had experiences a "credible terrorist attack plot about once a year since 9/11" and warned that the threat of al Qaida attacking the UK is real, ongoing and growing.
Up to 200 British residents and nationals are currently in Arab world terrorist training camps
The camps are spread across the Arab world: Yemen, Libya, Nigeria and Egypt are all understood to pose a risk
Evans said that although UK defences are robust the threat of Islamic terrorist attacks coming from inside the UK is serious.
In back rooms and in cars and on the streets of this country there is no shortage of individuals talking about wanting to mount terrorist attacks here. The threat is real and remains with us today.

But we do see a changing shape of the threat internationally. We appear to be moving from a period of a deep and focussed threat to one where the threat is less monolithic but wider.
He admitted the Olympics would be "an attractive target" for terrorists but said they would not be an easy one.
The Games are not an easy target and the fact that we have disrupted multiple terrorist plots here and abroad in recent years demonstrates that the UK as a whole is not an easy target for terrorism.

We are far from complacent. A lot of hard work still lies ahead and there is no such thing as guaranteed security.

But I think that we shall see a successful and memorable Games this summer in London."