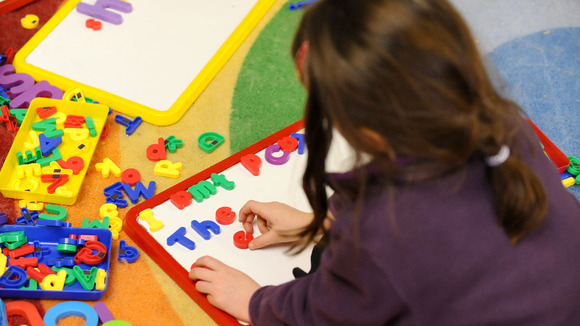 More than 1 in 5 parents have quit work and more than a third have thought of leaving their job because of the high cost of childcare.
A survey by the Daycare Trust and Mumsnet found 20% of people turn down jobs because they can't afford to pay for their children to be looked after.
The report found:
38% of parents considered quitting their jobs because of childcare costs
12% have left a job because they struggle to pay for childcare
37% pay the same or more for childcare than they do on their mortgage or rent
14% have used credit cards or borrowed from family and friends to pay childcare fees
Many parents are going into debt because of the high cost of childcare, according to the Daycare trust.
Anand Shukla, the charity's Chief Executive, says that the current situation is a "a real waste on a number of levels" as it means that companies don't have access to talented women who are being forced to stay at home.
He says affordable high quality childcare not only helps the economy, but has been proven to aid child development.
It's the first survey on childcare since the Government's Childcare Commission.
The findings also reveal that 61% of parents would accept fewer benefits if they could get free or more affordable childcare.
In Britain, childcare eats up 33 percent of income, compared to 11% in France, 8% in Denmark and 6% in Sweden.
The study found more than three quarters of families think the Government should do more to support parents and almost half say employers should be contributing more to the costs of childcare
I work just to pay my childcare. It costs me £600 a month for 2 ½ days for two children.

I work because I see it as a long term investment but it was a huge decision.

I'm an administrator and if I didn't work now I would be starting from scratch once the kids are at school. My skills would be out of date and it would be harder to find work.

So even though I only have £50 at the end of the month I still see it as worthwhile.

Childcare rates are extortionate and I really think the Government needs to do more to help bring down the costs and help us out like they keep promising they will.
– Jenny Webb, working mother