Bar boycotted after ban on soldiers before funeral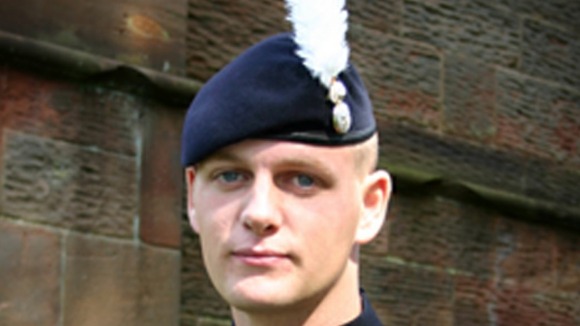 A Coventry bar is being boycotted after refusing to serve family and friends of a soldier before his funeral because they were wearing their military uniforms.
Matthew Thacker and colleagues of his brother Corporal Michael Thacker were refused entry to the Browns bar in Jordan Well.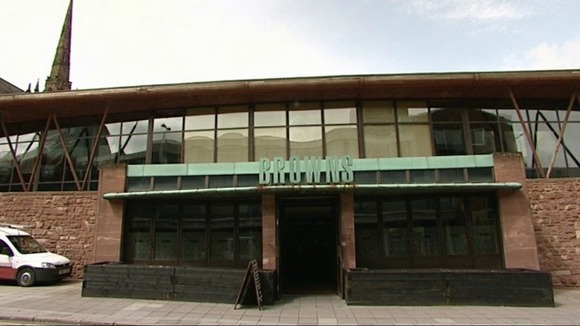 Mr Thacker was with a number of his brother's colleagues who were to act as pall-bearers during the service at the city's cathedral on Monday.
Hundreds attended the service for Cpl Thacker, who was killed on duty in Afghanistan earlier this month.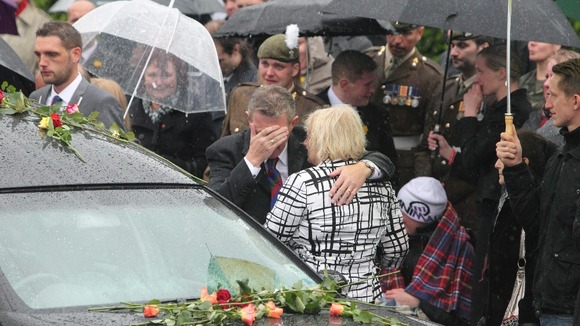 Almost 80,000 people have joined a Facebook group calling for a boycott of the Browns bar this Saturday, which is Armed Forces Day.
Those who have set up the page on the social networking website wrote: "The family have requested that no protest action should be taken, it is Armed Forces Day this Saturday and would be grateful to simply boycott Browns, ignore the place entirely and celebrate the job every military personnel are doing for this country day in day out!"
The incident has provoked outrage with many venting their anger on Twitter, using the hastag #BoycottBrowns. Even Labour leader Ed Miliband has entered the debate.
Absolutely shocking way to treat our soldiers. Shows that we must do much more to protect those who protect our nation. http://t.co/fJ7Ww1fr
Boycott Browns of Coventry. On such a sad day they refuse to serve our servicemen who fight for our country. They should be ashamed.
Today is wear your Armed Forces uniform to work day for the reservists, let's just hope none of them work in Browns in Coventry.
Shameful treatment by Browns Bar, Coventry, of Corporal Michael Thacker's comrades-in-arms who were in town to pay homage at his funeral.
Corporal David Allinson, who was one of the soldiers refused entry last Saturday, told the BBC: "We had a 40-minute break to calm our nerves and we tried to go for a cup of coffee. Two of the lads went up and came back and said we've just been refused. Matthew and two other lads just couldn't believe it so we tried as well but we couldn't get in. They said you can't come in, you're in fatigues and we won't serve you."
The owner of Browns Cafe and Bar has apologised to Cpl Thacker's family following the incident. To watch a video of Mr Brown making his apology click here.
I am genuinely sorry for the distress caused to the family of the late Corporal Michael Thacker and through the military family liaison officer I have sent an unreserved apology to his widow Catherine and the soldiers concerned.
– The owner of the Browns Cafe and Bar, Ken Brown

Chief Inspector Kerry Blakeman, who is responsible for local policing in Coventry, said the force had made inquiries about the incident after being made aware of the Facebook group. He said Cpl Thacker's wife Catherine had accepted an unreserved apology from Mr Brown on Wednesday morning.
I would also say that social media sites are not really the places to be posting threats. We will take positive action as we have done recently on Twitter in relation to any threats and actually the important thing here is the wishes of Catherine. Catherine does not want any kind of violence, any kind of threats towards Mr Brown, his staff or his premises and if we do get anything we will take positive action.
– Chief Inspector Kerry Blakeman of Coventry Police.