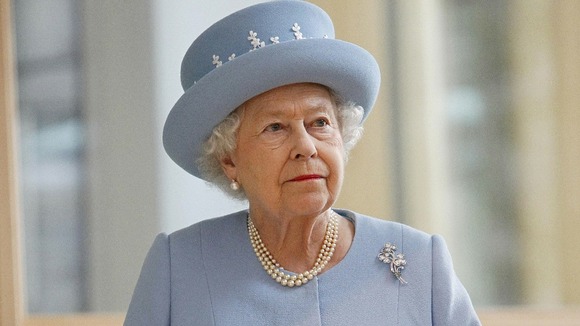 The Queen is currently enjoying her 20th trip to Northern Ireland. Unlike previous trips to the province this Jubilee visit was announced beforehand, a sign of the stabilised security situation in the province more than fourteen after the signing of the Good Friday Agreement.
This morning she will meet, and shake hands with the Deputy First Minister of Northern Ireland, Martin McGuinness.
Martin McGuinness is a former leader of the Irish Republican Army (IRA) and Sinn Fein's Chief Negotiator. He was elected MP for Mid-Ulster in 1997, and again in 2001 and 2005. Like all members of the Republic party he has refused to take his seat in Westminster as it would require him to swear an oath of allegiance to the Queen. He became deputy first minister in 2007.
Last night there were some minor instances of rioting as young republicans signalled their dismay at the meeting. Yesterday a message to the Queen was unveiled on the hills of Black mountain in the West of the City. It said Ériu is our Queen'. Ériu is an Irish goddess.
The message has now been destroyed, and one young man was reported to be injured.
Yesterday the Queen received a warm welcome from Enniskillen when she attended a special thanksgiving service at St Macartin's Church of Ireland Cathedral. After listening to prayers for peace from the head of the Catholic Church in Ireland, she walked across the road, and entered a Catholic Church.
Her Majesty is one of the thousands of people touched personally by the so-called 'Troubles'. Her cousin, Lord Mountbatten was killed in a bomb in 1979. It is widely regarded that Martin McGuinness was still an active member of the IRA at this time.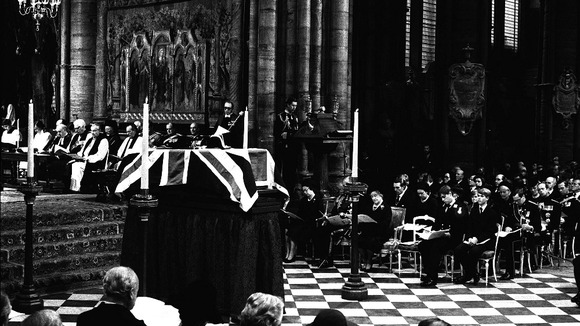 Today's meeting is unthinkable even a few years ago, and unpalatable for some still. Martin McGuinness said it was an opportunity to "stretch out the hand of peace" and reconciliation to Unionists:
The Queen herself lost someone who was a member of her family. So I think that it is important that we all recognise that we are in a different place.
The meeting will be brief, and we do not yet know whether we will see pictures.
For the many victims of the so-called 'Troubles' in Northern Ireland the meeting will signal a remarkable new era. The "hands of history" gesturing hope for the future.