Rihanna evacuated from hotel after fire in early hours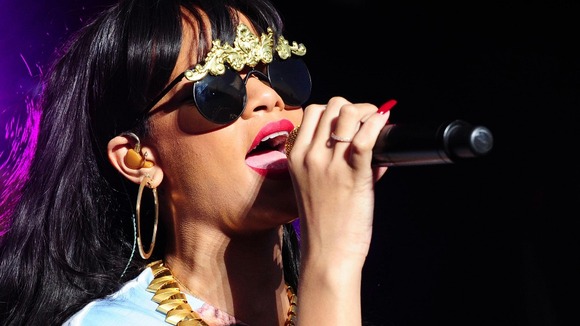 The singer Rihanna had a rude awakening this morning when she was one of 300 guests evacuated from a London hotel after a lift shaft caught fire.
The Barbadian star tweeted:
She also tweeted pictures of a fire engine outside the hotel in Whitehall Place and her sitting in a black taxi to her 23.5 million followers.
Around 10 firefighters dealt with the incident after being called at 6.22am.
A London Fire Brigade spokesman said the fire caused a small amount of damage to a lift on the 7th floor of the hotel.
No one was injured in the blaze.
Rihanna headlined at the Radio 1 Hackney Weekend concert on Sunday.