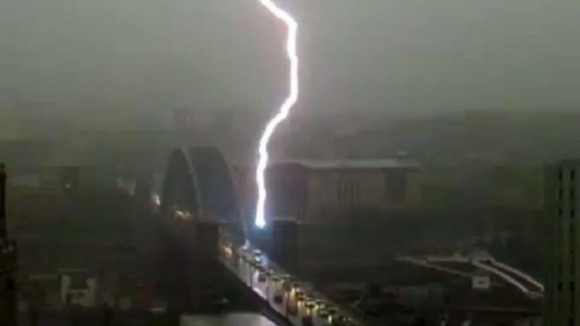 Widespread disruption is expected to blight major transport routes for a second day after fierce storms and torrential downpours caused flash floods across parts of the UK.
Train services between Scotland and England have been axed in the wake of yesterday's freak deluges that saw rail lines blocked by flood water, landslips and fallen trees.
One man died after being swept away in a Shropshire stream, while roads were closed, properties were flooded and hundreds of homes were evacuated.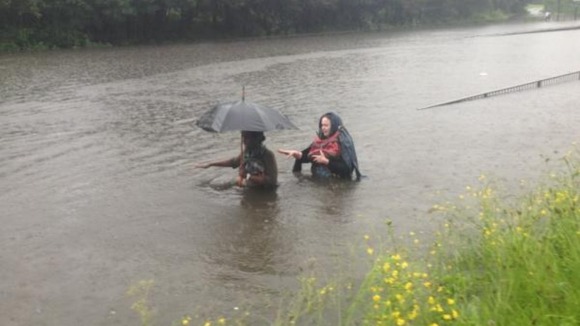 Northern England, the Midlands, Scotland and Northern Ireland were worst hit by battering storms that brought lightening, giant hail stones and and reports of damage from squalls and tornadoes.
But in stark contrast, southern parts of Britain enjoyed dry weather and temperatures up to 28C.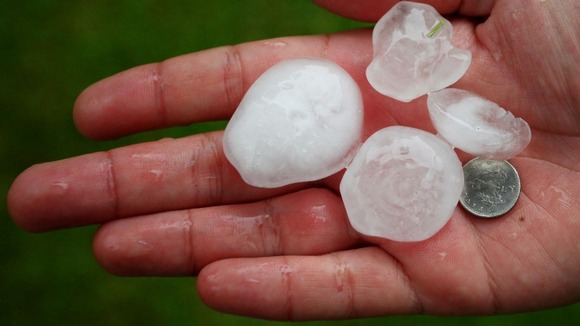 Swathes of the Midlands were hit by intense downpours yesterday, with some parts receiving almost an inch (22mm) of rain in just an hour - a third of the average rainfall for the whole month of June.
The North Tyneside area was also left reeling by the intense downpours and flooding that forced the closure of roads, the Metro network, The Tyne Tunnel and Newcastle's MetroCentre.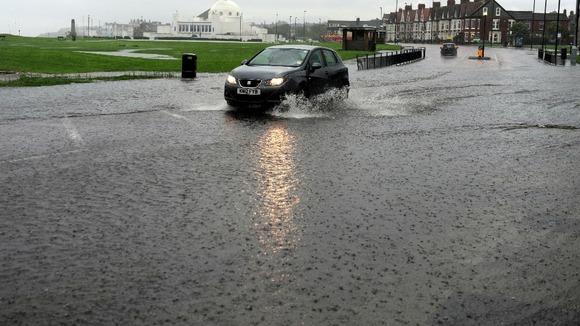 There were also widespread powercuts in the area with 15,000 homes still facing black-outs last night as Northern Power Grid engineers worked to resolve the problem.
We have removed a #flood warning on the R Derwent #Newcastle as the outlook improves. River levels & surface water are continuing to fall.
All Metros remained at a standstill overnight, while the Tyne Tunnel was reopened after the floods subsided.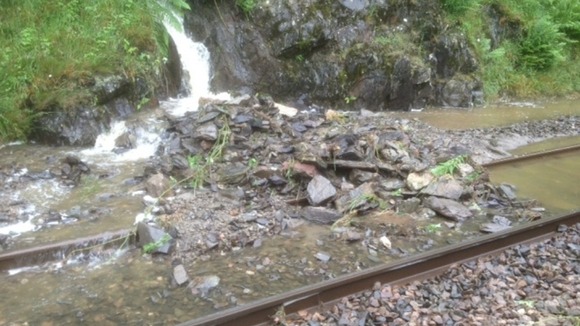 Netweather reported there were 54,000 lightning bolts in 24 hours across the Midlands and north Britain - around 20 times more than during usual lightning events.
At the storms peak, 153 lightning strikes were being recorded every minute.
In Leicestershire the freak weather saw hailstones as big as golf balls crash down, some even smashing car windows.
Half a month's rain fell in just an hour this morning as the severe storm hit across the Midlands.
In Scampton, Lincolnshire, 25.8mm of rain fell between 1pm and 2pm.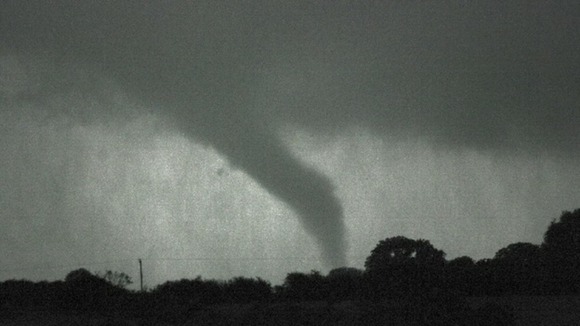 Get more information on what to do if you are affected from floods and how to prepare.
And you can read more about the affect of the flooding from ITV Central.