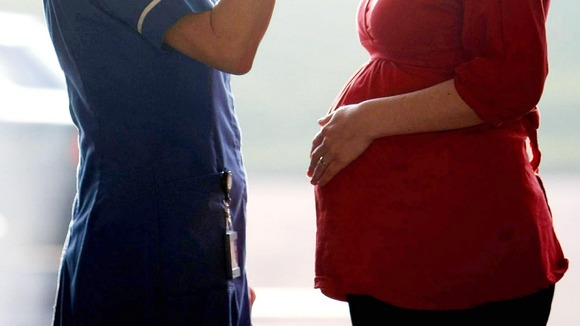 The Royal College of Midwives has launched an online petition calling for 5,000 more midwives in the NHS in England.
The Government must address the "serious shortage" of midwives, the RCM has said.
A failure to have adequate numbers of midwives leads to mistakes and lower quality care.

"We recognise investment in midwifery training but this will be wasted if the newly qualified midwives cannot find jobs.

"Once qualified, they need support from experienced midwives whist they consolidate the skills learned during their training.

"Many of these midwives are those whose jobs are currently under threat."
– Louise Silverton, deputy general secretary of the Royal College of Midwives

Long-term vacancy rates for midwives have steadily increased in recent years, the Care Quality Commission (CQC) report found.

Although births in England increased by over 21% between 2001 and 2010, the number of midwives only increased by around 15%, from 18,048 to 20,790.
Local healthcare organisations, with their knowledge of the patients they serve, are best placed to decide how many doctors, nurses and other health professionals they need to deliver high quality maternity services.

"The ratio between midwives and the birth rate now is similar to the rate 10 years ago, both have increased by around 17%. The birth-to-midwives ratio does not indicate the safety or quality of service provided."
– A Department of Health spokeswoman

The CQC report, which is based on findings from unannounced inspections of 14,000 health and social care providers in England, found that across the board one in 10 institutions were failing to meet staffing standards.
The non-availability of temporary staff and organisations leaving vacancies open for a number of months - particularly for qualified staff - can lead to compromises in the quality of care given to people, and staff training and supervision.
– CQC

Daybreak's chief correspondent Richard Gaisford reports.