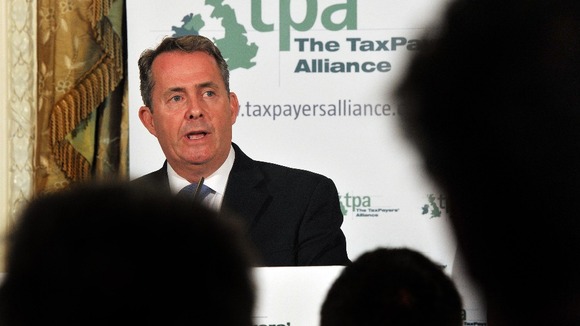 Prime Minister David Cameron is facing renewed pressure over the European Union after he tried and failed to satisfy Conservative demands for a referendum.
This morning, the former defence secretary Liam Fox said for Britain should leave the EU unless the terms of the country's membership can be renegotiated.
In his first major speech since resigning from the Cabinet last year amid allegations over inappropriate links to a lobbyist, Mr Fox warned that Britain's national interest is at risk as the Government's power is "curtailed by diktat from Brussels".
In a speech at an event organised by The Taxpayer' Alliance, Mr Fox, a well-known eurosceptic, said:
"We should not wait for EU leaders to recognise the failure of the ill-conceived euro before we set out what we want for the British people,"

"Britain's destiny is not a debating issue for leaders on the Continent."
Mr Fox also said he would like to see Britain "negotiate a new relationship with the EU based on economic rather than political considerations, and set out in clear and unambiguous language".
But he stressed: "If this approach is rejected outright or falls short of our necessary red lines then we would have no alternative but to recommend rejection and consider departure from the European Union.
Liberal Democrat MEP, Sir Graham Watson, described Liam Fox's speech as "a desperate move by a discredited Tory to bang the populist drum to try to revitalise an ailing political career".
Later today, David Cameron will make a Commons statement on last week's EU summit.
Mr Cameron has said he is prepared to consider a referendum on the UK's EU relationship, but only when the time is right.
In an article for The Sunday Telegraph, Mr Cameron acknowledged the need to ensure the UK's position within an evolving EU has "the full-hearted support of the British people".
He stressed there would be further opportunities in the coming months and years to win back powers from Brussels and that he wanted to be able to offer voters a "real choice" in any potential referendum.
"As I have said, for me the two words 'Europe' and 'referendum' can go together, particularly if we really are proposing a change in how our country is governed, but let us get the people a real choice first."
– Prime Minister David Cameron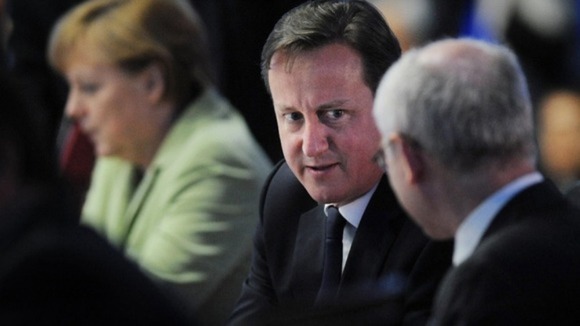 David Cameron's official spokesman has said that his position on a referendum does not represent a shift from his comments at the European Council last Friday, when he appeared to be ruling out a poll.
The spokesman told a daily media briefing in Westminster.
"I don't think his view has changed.

"What he said on Friday was that he didn't think an in/out referendum was the right question.

"He has set out the position very clearly in his article yesterday.

"When it comes to the EU, there is ongoing uncertainty and that is at the heart of the argument he makes.

"It would seem that the EU is going to change, but precisely how it changes we don't know at the present time and I don't think the other 26 members of the EU are able to say with any certainty how it will change."
– David Cameron's official spokesman

Meanwhile, some Conservative MPs warned that the Prime Minister had not gone far enough.

Tory MP John Baron, who organised a letter from Conservative backbenchers to Mr Cameron calling for a referendum after 2015, demanded a commitment from the Prime Minister.

He said:
"I welcome the fact he is now talking about a referendum, but you will notice he hasn't promised one and that he is justifying that position by suggesting now is not a good time for an in-out referendum.

"That's not what we have called for in our letter.
– Conservative MP John Baron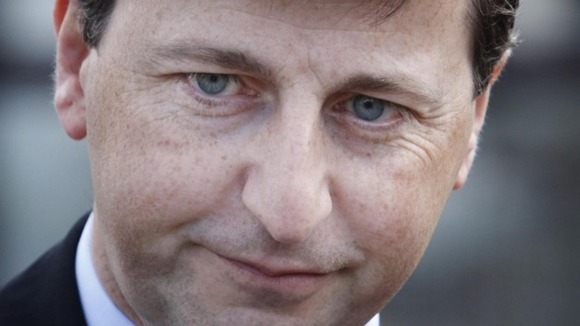 Shadow foreign secretary Douglas Alexander branded David Cameron's possibility of an EU referendum as a sign of "weakness".
He said:
"These latest statements about the possibility of an EU referendum reveal more about David Cameron's present weakness than his future plans.

"Ruling out a referendum one day and then ruling it back in again the next looks like a Prime Minister spending more time managing his party than leading the country.
– Shadow foreign secretary Douglas Alexander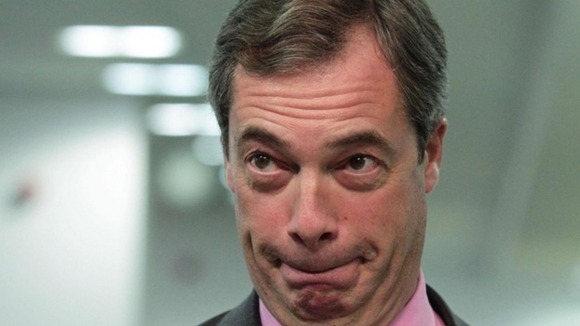 The leader of the UK Independence Party (Ukip), Nigel Farage said Britain is no closer to getting a referendum on the EU.
Speaking on BBC1's Sunday Politics Show, he said:
We've heard it all before. "What he's done here is give some vague promise that there might be a referendum in the future, but it will not be about our membership of the EU.

"If he thinks by doing that that he's shot Ukip's fox and he's buried this issue in the long grass, he's in for another think."
– Nigel Farage, leader of the UK independence Party

The Liberal Democrats said David Cameron was speaking as Conservative leader regarding an EU referendum, and not for the coalition as a whole.

A Liberal Democrats spokesman said:
"David Cameron has set out his views as Conservative Party leader about possible referenda following the 2015 elections, which he is perfectly entitled to do.

"However, the Liberal Democrats do not believe that there is much public appetite at the moment for an abstract discussion about a referendum on an undefined question at an unspecified time in a future parliament.
– Liberal Democrats spokesman