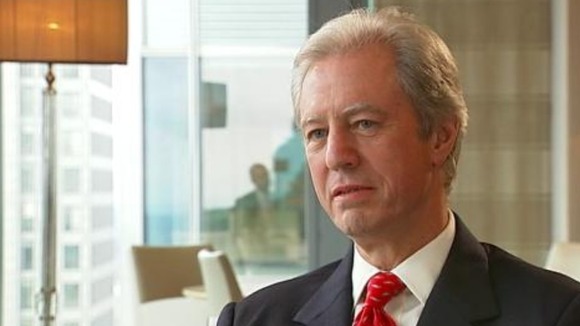 Barclays launched its fightback today following the resignation of Bob Diamond and another top executive.
It implicated former government officials and the Bank of England in the rigged interest rate scandal, making public secret memos which suggest its executives were told to manipulate the market by the Deputy Governor of the Bank of England.
Speaking to ITV News Barclays outgoing chairman Marcus Agius said that chief executive Bob Diamond's decision to resign was "personal".
I think it was the fact that this intensity was going to carry on and he felt that he couldn't do what he needed to do.
Asking Mr Agius why customers should trust Barclays with their money, he replied:
The banking industry is filled with solid, trustworthy people with integrity. We need to reassure people about the levels of culture and integrity in the banks, and for that reason, last week we announced a thorough investigation of our practices.
Mr Agius spoke about reassuring customers to continue to use the bank and said that an investigation was underway on Barclays' practices.
When asked about his submissions to the Treasury Select Committee, and his conversation with the Bank of England's deputy chief Paul Tucker, Mr Agius said that the matter will be dealt with at the Committee hearing tomorrow.