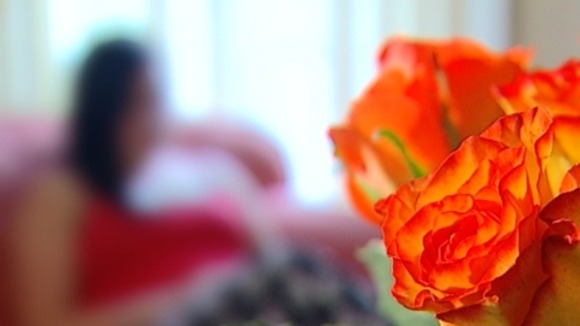 Some of England's most vulnerable children are being subjected to sexual abuse of a "violent and sadistic" nature according to a new report. It has prompted the government to announce new reforms to better protect youngsters living in childrens homes across England. The inquiry was set up after a sex abuse ring was uncovered in Rochdale.
Penny Marshall spoke to one young girl who wanted to be known as 'Hannah'. She says she has been living in the social care system and was exploited by people she met outside her care homes/foster families from when she was just 13.
I just want to show other young girls what the dangers are of putting yourself at risk and what could happen, especially when you're in care...because you're more fragile. You're not around your family. So you don't get the support from them. So you feel you want attention and support off other people. So...you end up doing the wrong thing and boys know that you're easy because they can get emotionally into your head. They groom you and they say they can make you feel better and can make you feel loved and everything and then you feel they must care about you...but all they really want is what they want to do.
'Hannah' said she was vulnerable and open to exploitation because she was moved around so much and did not really get the chance to talk to carers about how she felt.
I think they could place you with someone that they know you'd settle with and you know you could talk to and they've got to make it the right match because if it doesn't (work) you're more likely to run away and get exploited because you don't like where you are.
She is now with a foster family but in the past she was moved around a lot. She got moved three times in two weeks.
How am I meant to settle down and feel better about myself if I'm being moved all the time from family to family? I was moved to somewhere I didn't know that well. It makes you feel really distressed because you don't know where you are, so you're frightened but unsettled and unhappy because if you do run away you don't know how to get home. You don't how to get hold of people, you don't know how to get around. I kept running away because I wanted the attention I didn't get off my family and I didn't get the support of my carers. So I went out and found it somewhere else.
She thinks the government can ensure children are well looked after in the social care system:
They should get the placement right and make sure it's a perfect match because otherwise the child's just going to get distressed and that's going to cause them more problems than they already have.
Penny Marshall reports from Kent where 1,200 children have been sent to care homes from across the country.