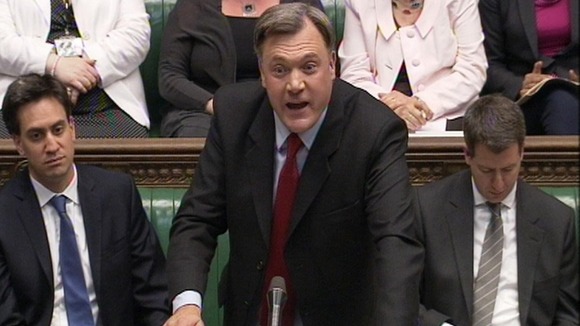 The House of Commons has supported David Cameron's call to set up a parliamentary inquiry into the banking industry despite Labour's initial opposition. Labour wanted to have a full public inquiry into the state of the banking sector, but this was rejected by 81 votes.
MPs then voted by 330 to 226, with a majority of 104, to set up a parliamentary inquiry into the rate-rigging scandal. Labour said it would take part in the inquiry, but said it intended to keep up demands for a wider-scale investigation.
Chancellor George Osborne and shadow chancellor Ed Balls traded a number of insults across the floor of the house this afternoon as the debate took place. Lucy Manning reports.
Mr Balls accused Mr Osborne and the Prime Minister of "a very grave error of judgement" and said that when future inquiries emerged the public will expect more than a parliamentary inquiry. He said:
It is clear there is a wider set of questions from mis-selling to small businesses to the wider culture and practices of the banking industry which are outside the scope of the inquiry and cannot be properly addressed by an parliamentary committee.

In our view, the case for a full, open, judge-led public inquiry is stronger at the end of this afternoon and we will continue to press that case.
But Mr Osborne dismissed this and echoed David Cameron's comments to ITV News earlier today when he said the public want to see the scandal cleared up as soon as possible so that new laws to prevent such actions taking place can be created. Mr Osborne said:
What everyone now wants to do is get a resolution that all sides can agree on that we bring before the House before the House rises and we can get this joint committee up and running and we can get to the bottom of what went wrong in our banking industry and what went wrong with the Libor scandal and make the changes in legislation to make sure it never happens again.