Patch the train dog gets home via Twitter
A little dog went on an adventure to the big city as he enjoyed a solo train trip.
Patch disappeared on Tuesday night and despite a desperate search of the local area he could not be found.
It turned out the Jack Russell cross had big plans and the next day made his way to Kilcock station about a mile from his home.
There he joined other commuters to head in to Dublin on the 06.49.
But his fellow passengers became concerned for the lonely pup and alerted Irish Trains staff who sent out an appeal on Twitter to try and find his owners:
Lost dog! Boarded at Kilcock at 06.49 this morning, currently being looked after in Pearse Stn. Please ReTweet. http://t.co/F7nYSpj3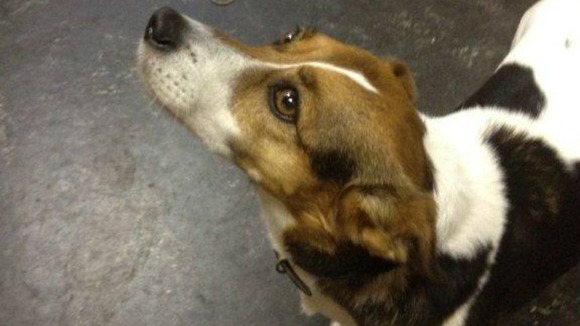 After being re-tweeted more than 500 times it was spotted by Deirdre Anglin who recognised her missing dog and left work to go and reclaim her errant hound.
He's delighted to be home, he's had a good old journey for the day.

He wasn't in any way put out by it. He just wanted to go home I think.
And the social networks help in getting Patch home meant that he decided to set up his own Twitter account:
Although it looks like his days of public transport may be over: