Art historians claim to find 100 unknown 'Caravaggio works' in castle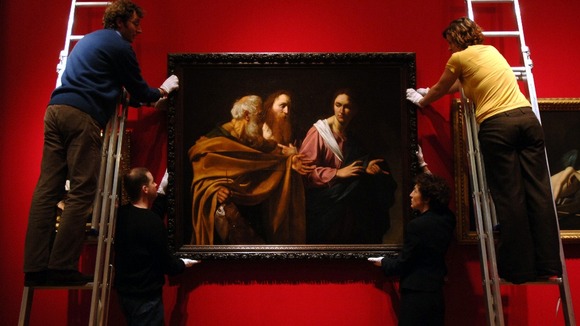 Art historians claim to have discovered a large cache of early paintings and drawings by the Italian master Caravaggio.
Caravaggio (1571-1610) painted some of the most recognisable and acclaimed works of the Baroque period. He died in mysterious circumstances at the age of 38 and none of his early work was thought to have survived.
If the works are genuine they would be worth an estimated 700 million euros (£560m).
The discovery by art historians Maurizio Bernardelli Curuz and Adriana Conconi Fedrigolli will be published in a 600-page e-book in four languages today.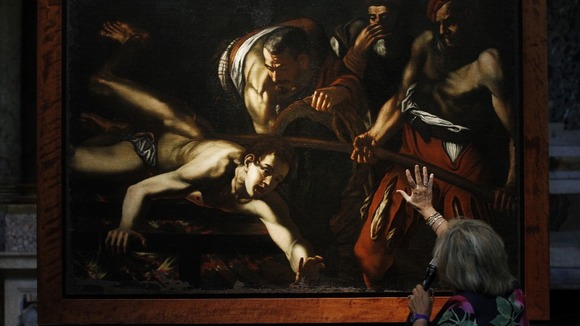 Messrs Curuz and Fedrigolli found the works in Castello Sforzesco, a castle in Milan, where Caravaggio studied under Simone Peterzano.
The collection, which had been attributed to Peterzano, have been in the castle since 1924 after being brough there from various surrounding churches.
Speaking to the Italian newspaper La Repubblica, Mr Curuz said:
It is impossible that Caravaggio left no trace of his activity between 1584 and 1588 at the workshop of a painter who was famous and sought after at the time.
– Maurizio Bernardelli Curuz, art historian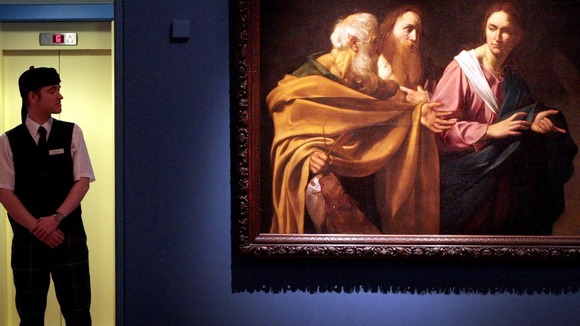 Messrs Curuz and Fedrigolli have compared the works with Caravaggio's later masterpieces and claim to have found "startling" similarities.
Other art historians have greeted the news with caution. Elena Conenna, a spokeswoman for culture for the city of Milan, said:
The drawings have always been there, and have never yet been attributed to Caravaggio ... We'll be very happy to discover it's true. But it's strange. They weren't in a hidden place, they were accessible to all.
– Elena Conenna, spokeswoman, city of milan

The work of Caravaggio, whose real name was Michelangelo Merisi, was characterised by a realistic and emotive portrayal of the human state, and by a dramatic use of lighting known as chiaroscuro.

He was prone to brawling and had to move town several times fleeing trouble he caused.