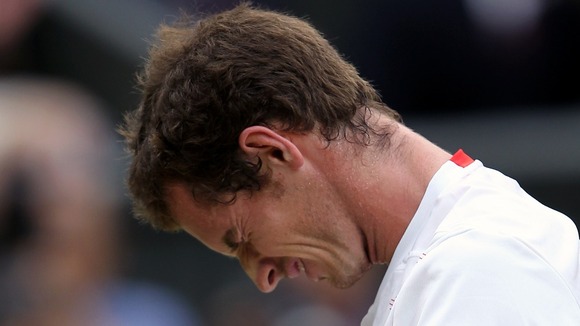 Andy Murray lost out in his bid to become the first British man in more than 70 years to win the Wimbledon men's singles title today, beaten by the superior game of Roger Federer.
The Scot - the first Briton to make it to the final in 74 years - was hoping to become the first male champion since Fred Perry in 1936.
But he was outplayed in an electric final by Swiss veteran Federer, who won the match 4-6 7-5 6-3 6-4 to equal Pete Sampras's record with his seventh Wimbledon title.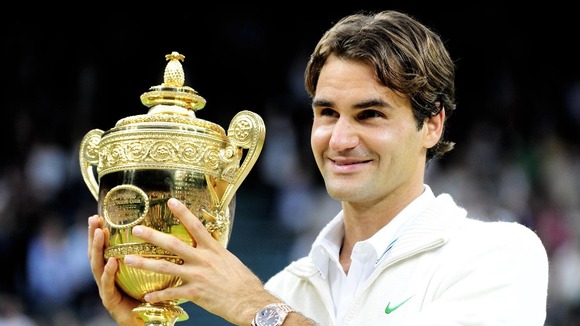 The crowd rose as Federer took match point, applauding both players, as the champion hugged Murray to congratulate his rival.
Murray broke down as he paid tribute to his team, as well as the crowd, in an unusual emotional interview on Centre Court.
His girlfriend Kim Sears and mother Judy Murray were also reduced to tears by his unusually emotional words.
The Scot congratulated his opponent joking that he was "not bad" for his age:
First I would like to congratulate Roger, I was getting asked the other day after I won my semi-final, is this your best chance, Roger is 30 now? He isn't bad for a 30-year-old.

He played a great tournament, he had some struggles early on with his back and showed what a fight he still has in him, so congratulations, you deserve it.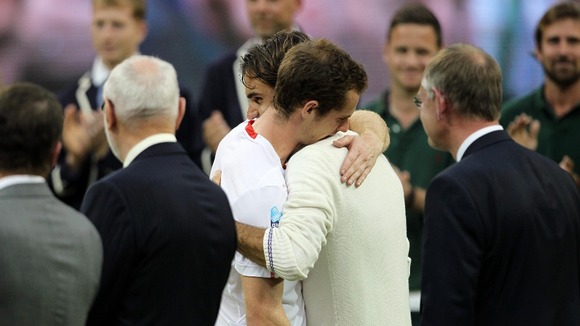 Speaking about "Team Murray", he said: "I'm going to try and not look at them because I'll probably start crying again but everyone who is in that corner over there, who has supported me...we did a great job, so thank you."
He also took the opportunity to thank the "incredible support of the crowd."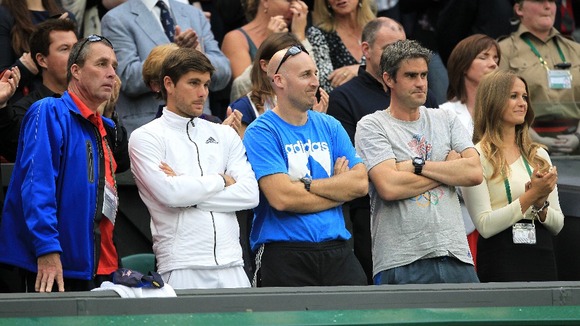 Murray had started well, taking the first set to rapturous applause. But despite deafening support, he lost the second set, then the third - which was interrupted by rain for the roof to be put on Centre Court, and went on to lose a fourth set.
As it looked like he would lose the match, cries of "come on Andy", "you can do it Andy" rang out around the historic court.
After winning his service game to take the set to 5-4, during the break the court rang out with chants and applause as a large part of the 15,000-strong crowd willed the Scot to battle back.
Even the Duchess of Cambridge joined in from the Royal Box, watched by her sister Pippa Middleton.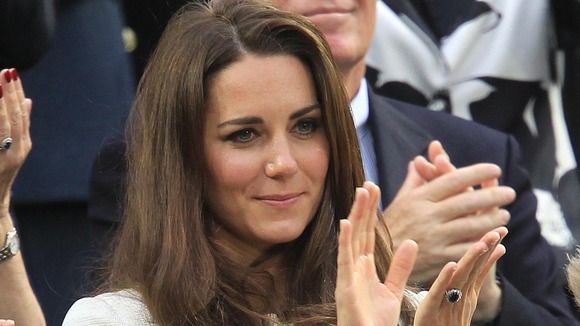 But the support was to no avail as Murray lost the final.
Federer, whose wife Mirka was watching with their twins Myla Rose and Charlene Riva, congratulated his rival, joking: "He will at least win one grand slam."
Of his seven Wimbledon title record, equalling Pete Sampras, he said: "He is my hero and it feels amazing."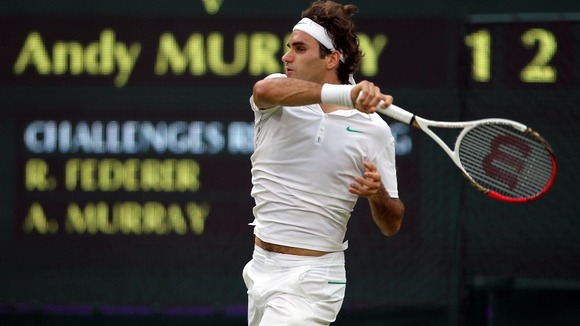 In his post-match press conference, Murray revealed he had apologised to Federer for his show of emotion.
I just said to him, 'sorry. I didn't obviously want that to happen'. You feel like you're kind of attention seeking or something. It was not like that at all.

And I knew it before, because they asked me if I wanted to do the interview. I knew it was going to be hard because I just felt it.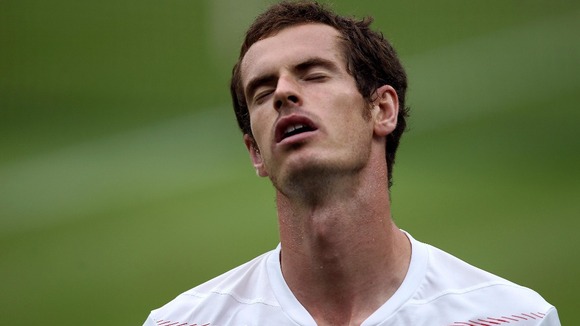 Murray said the roar on the court when he came out for the first time was "great": And the "atmosphere was unbelievable, one of the best I've played in."
The 25-year-old said he does not know how long he plans to take off now, saying:
Until my mind is right. There's no point in going on the court until I'm ready to go out there and learn and work hard and do the right things in the gym and in practice because there's just no point.But I won't be on the court next week, that's for sure.