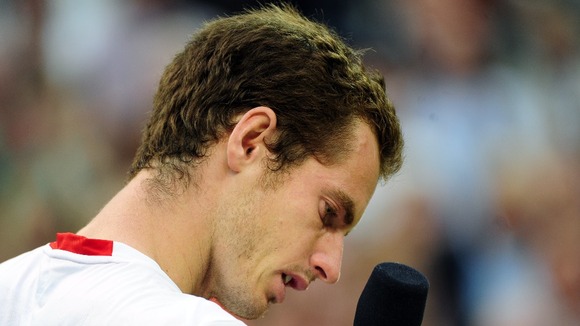 Andy Murray will be taking time away from the tennis court today after losing out in his bid to make Wimbledon history.
The 25-year-old broke down in tears after last night losing 4-6 7-5 6-3 6-4 in the final to Roger Federer.
Murray was hoping to become the first British man to win the title since Fred Perry in 1936, but instead it was Federer who made history, equalling Pete Sampras's record of seven Wimbledon titles.
The Swiss veteran now has a total of 17 grand slams, and has restored his world number one ranking.
Murray broke down in tears as he thanked his family and the crowd, who roared to deafening applause throughout the match.
The Scot, who is representing Great Britain in the Olympics in just a few weeks, last night said he does not know how long he plans to take off tennis.
Until my mind is right there's no point in going on the court until I'm ready to go out there and learn and work hard and do the right things in the gym and in practice because there's just no point.

"So I'll wait and see how my body recovers after the next few days.

"I fell a lot of times this tournament. I got a lot of bruises all over my body and stuff.

"So I need to take a few days off, let everything heal, recover, and then see.

"But I won't be on the court next week, that's for sure."
– Andy Murray