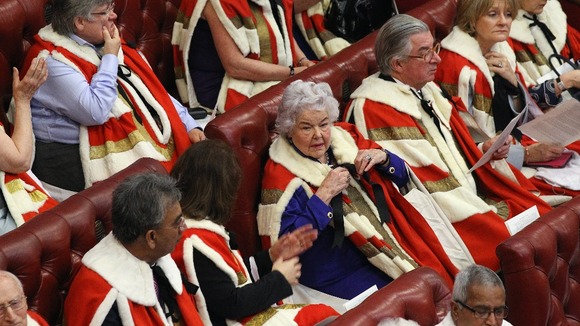 Today is crunch time for the Coalition Government. The humiliation Nick Clegg suffered at the hands of Tory backbenchers yesterday might be a signal of the beginning of the end of this loveless marriage.
Certainly attitudes among the Tory rebels who oppose Lords reform are if anything hardening.
But I think the big question is who has most to gain from the splits within the Coalition, and of course that is Labour.
I think cooler heads are beginning to prevail this lunchtime looking at the possibility of a compromise.
There are two votes tonight, one is to give the Bill a second reading, Labour supports that.
The second vote is what is called the programme motion, and although Labour are in favour of House of Lords reform in principle, they say they are going to vote against that and that would mean a defeat for the Government.
There are suggestions that the Government could actually withdraw that programme motion, and it could go to the committee stage, perhaps introducing some kind of guillotine stage later on.
It would be just papering over the cracks, but perhaps papering over the cracks in the best the Coalition can ask for at the moment.