The government has dropped plans for a key vote on reform of the House of Lords after facing the prospect of defeat.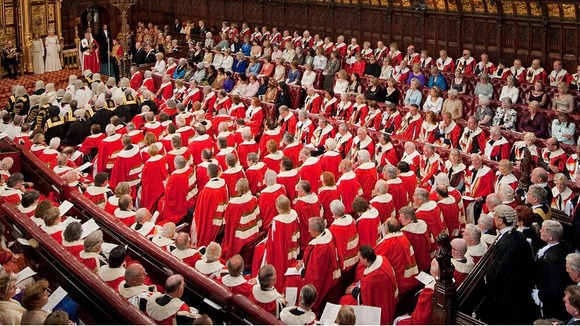 As many as 100 Conservatives looked set to vote against a plan which would have placed a limit on the amount of time available to debate plans for an 80% elected second chamber.
The retreat has saved David Cameron from suffering the coalition's first Commons defeat. However, it opens up the prospect of opponents of change blocking the legislation by dragging out debate until time runs out.
The announcement came just hours after Prime Minister David Cameron issued a last-ditch appeal to Labour leader Ed Miliband to rethink his plans to vote with the rebels.
Our Political Correspondent, Libby Wiener followed developments at Westminster.
We have listened carefully to the debate so far, confident that we will get a significant majority at second reading tonight. But for Lords reform to progress it needs those that support reform to vote for reform and to vote for that reform to make progress through this house. It is clear the opposition are not prepared to do that so we will not move the Programme Motion tonight. We remain committed to making progress on Lords reform. And with second reading behind us we will then consider how best to take this agenda forward and how best to secure progress through the house for reforms that have the backing of this house.
– LEADER OF THE COMMONS, SIR GEORGE YOUNG

Conservative MP Conor Burns resigned from his unpaid role as a ministerial aide in protest at the Government's plans to reform the House of Lords. He said:
I face a dilemma tonight that I have finally resolved in my own mind. I cannot support this Bill at second reading. I couldn't look myself in the eye if I voted for this Bill at second reading and clearly that is incompatible with membership of Her Majesty's Government and so I informed the Chief Whip this morning that I have resigned as parliamentary private secretary to the Secretary of State for Northern Ireland.
– CONOR BURNS, CONSERVATIVE MP

Excellent speech by Connor Burns. He deserves significant credit. Principled.

Conor Burns making an eloquent speech explaining why he has resigned as a PPS to vote against the HOL Bill