Cat film festival to celebrate funniest feline videos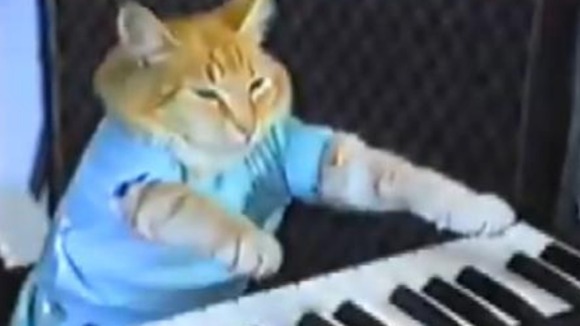 Move over Cannes, there is a new film festival in town - and this one has a feline theme.
The first Internet Cat Video Film Festival is set to take place in Minneapolis, USA, on August 30.
The organiser of the event, Katie Czarniecki Hill, said the event would bring "the online kitty craze offline and out into the open".
I could not be more excited to literally bring this solo cat video viewing behavior out in the open.

Walker Open Field welcomes cat lovers (and challenges haters – c'mon, you know who you are) to openly release your cat-video-induced giggles and emotions that are otherwise muffled by computer screens and constrained by cubicles.
She added:
Mark your calendars now for Thursday evening, August 30, 2012 for this Internet Cat Video Film Festival.

Come together on Open Field and LOL (laugh out loud) in the presence of others. Experience the shared joy of a surprised kitten or keyboard cat and discover new favorites in this carefully curated series of cat videos.
Cat film fans have until July 30 to nominate their favourite clips, with videos like the keyboard playing feline - which has over 25 million views on YouTube - and "surprised kitty" expected to feature.
Five famous feline videos: