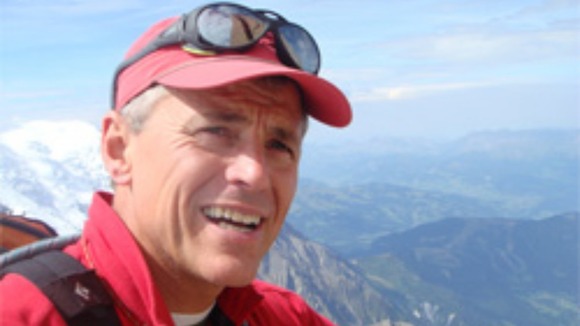 Roger Payne, who died alongside two Britons and six other climbers in the French Alps, was an avalanche instructor, it emerged tonight.
The former British Mountaineering Council (BMC) general secretary climbed routes in the Alps every year from 1977.
A qualified mountain guide since 1983, Mr Payne took part in more than 20 expeditions to high and difficult peaks across the Karakoram and Himalayan ranges, including K2.
He also climbed in North and South America, BMC vice president Ed Douglas wrote on the council's website.
British mountaineer Sir Chris Bonington paid tribute to Mr Payne, saying he had a "wonderful combination and enthusiasm."
"He was a very special person," he added.
Mr Payne was a former president of the British Mountain Guides, an avalanche instructor and held coaching badges in a range of other outdoor sports.
He had a strong interest in the mountain environment, working on projects with the United Nations on climate change.
In addition, he was involved in raising awareness about the conflict on the Siachen Glacier between India and Pakistan.
Mr Payne was "one of the very best mountain guides", according to Kenton Cool, a leading Alpine climber who knew him.
Mr Cool told the BBC:
Roger was a very cautious, incredibly experienced guide. I think this is going to send shockwaves through certainly the British guiding fraternity and the French one - a very close-knit French community in Chamonix.

There is absolutely nothing that the climbers could have done about that (the type of avalanche).

I think from the fact that there was that many people on the slopes today, not just Roger... there were other mountain guides up there and they all deemed it safe. They all deemed it a route which was justifiable for today.

I'm just stunned, I really am, of all the colleagues that I work alongside I just can't believe it's Roger. He was one of the very best mountain guides.
Mr Payne first discovered climbing through the Scouts in Hammersmith, west London.
He began climbing around the UK and, after taking an education degree, developed a careers as a teacher and instructor.
Payne undertook his first expedition with his wife, New Zealand-born guide Julie-Ann Clyma, in Peru in 1986.
Over the next 25 years, Mr Payne and Ms Clyma embarked on some of the most significant British expeditions of the last two decades, notably to the north face of Changabang, in the Himalayas in 1996, according to Mr Douglas.
In 1993, Mr Payne and Ms Clyma were part of a team on K2 along with Victor Saunders, who helped in the rescue on Mont Maudit this morning.
Over the years, Mr Payne was also involved in strengthening mountaineering's links with the Olympic movement and film-making.
Writing on the BMC website, Mr Douglas said: "Wherever you were in the world - in an alpine hut, a film festival in the States or a committee meeting in Manchester - you were pleased to see him. He will be sorely missed."