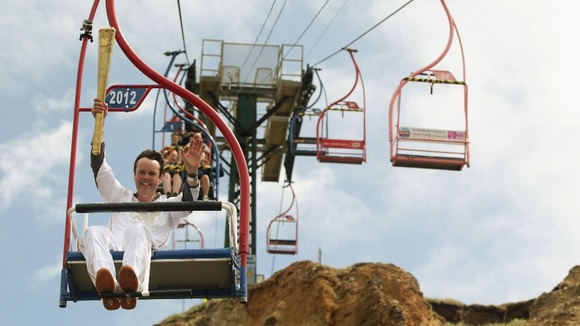 Despite the rain, torchbearers were in high spirits on Day 57 of the Olympic Torch Relay from Bournemouth to Southampton.
Yachting legend Dame Ellen MacArthur carried the torch as it continued its journey around the UK with trips on two ferries and a cliff-edge chairlift.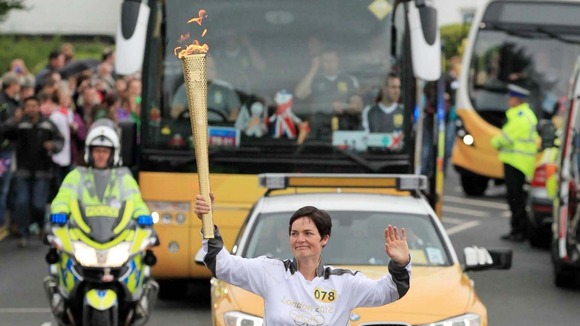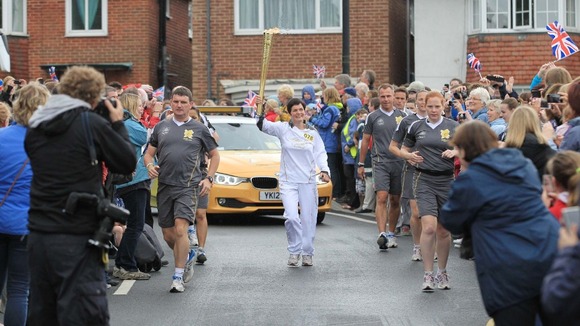 After carrying the torch today, she said:
"I feel really privileged to have been asked to take part in the Olympic torch relay and felt huge pride in carrying the flame.

"The other torchbearers are inspiring people who were wonderful to meet but the strongest impression I have from today are the faces - smiles, smiles and more smiles from young and old alike.

"The sense of pride, happiness and community was my lasting feeling - all brought alive, in an instant, by the Olympic torch."
– Dame Ellen MacArthur

In Lyndhurst, two torchbearers surprised crowds by performing a dance.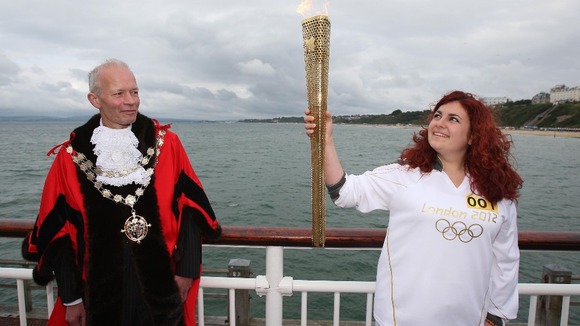 Follow the Olympic Torch's journey for the rest of the day on the ITV Meridian website.