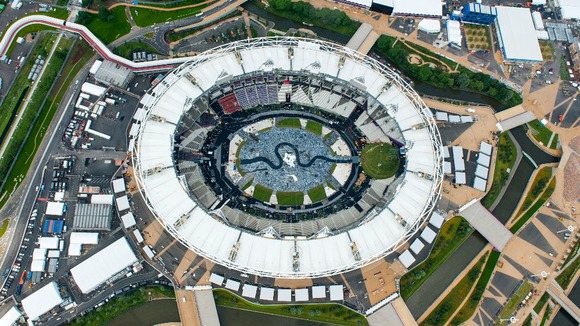 Culture Secretary Jeremy Hunt has defended security giant G4S, insisting it was "completely normal" for contractors on projects like the London Olympics to fail to meet their commitments.
It emerged on Wednesday that the military would provide up to 3,500 extra troops for security duty at the Olympics after the company failed to deliver the promised numbers of guards.
Mr Hunt told the BBC1's Andrew Marr Show:
I think it is completely normal that you're going to find some contractors on a project of this size who aren't able to deliver what they promised.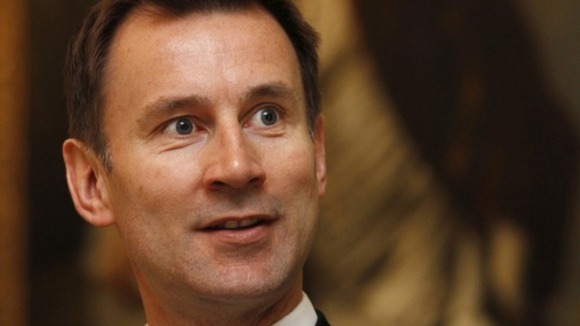 The Culture, Media and Sport Secretary also said G4S had the Government "everything was on track" to provide security staff for the Olympic Games "right up until last week".
We, of course, have been monitoring the situation with G4S and their management told us right up until last week that everything was on track and the moment that they didn't we put in place a contingency plan.
Our Political Correspondent Libby Wiener reports on the growing pressure on The Home Secretary Theresa May to explain exactly when concerns first emerged about the Olympic security firm G4S..
Meanwhile, the shadow home secretary, Yvette Cooper told ITV News it was inconceivable that the Home Secretary should not have known what was happening on something that is as important as the security for the Olympics.
The boss of embattled security firm G4S is facing mounting pressure to explain why he only learned "eight or nine days ago" that his company was struggling to find the 10,000 staff it was contracted to provide for the Olympic Games.
On Saturday, speaking publicly for the first time since details of the fiasco emerged, Nick Buckles said he was "very sorry" 3,500 extra troops had had to be drafted in at the last minute to make up the shortfall.
His apology came as it emerged that Home Office ministers were warned about security issues surrounding the Games 10 months ago.
HM Inspectorate of Constabulary raised their concerns in a confidential report in September 2011 following a number of inspections to test that the security plans of Locog - the Games organising committee - were on track
But, contrary to reports, no investigations were made into G4S and the "issues" flagged by HMIC had all been dealt with by February of this year, the Home Office said.
The government department added that it was only last Wednesday that it became clear that the security contractor was not going to meet its commitment and that thousands of additional troops would have to be drafted in.
Mr Buckles, who faces a grilling from MPs next week, insisted that both ministers and Locog had been kept fully informed of what was happening and said company had been "fully transparent" about the difficulties it encountered.
"We accept that we underestimated the task of supplying staff for the Olympics. We deeply regret that," the chief executive said.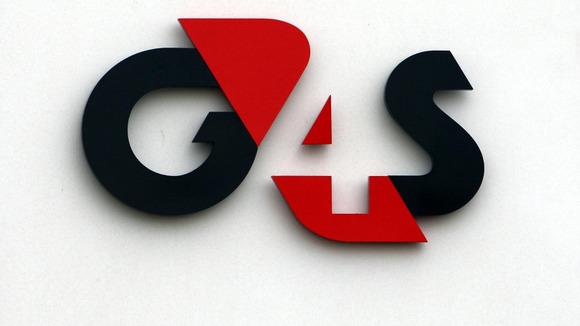 G4S, the world's biggest private security company, is now looking at a loss of between £35 and £50 million following its failure to meet its contractual obligations.
Mr Buckles said there would be a penalty charge "in the range" of £10 to £20 million, although the bulk of the loss would come from having to reimburse the Government for the costs of providing the additional troops.
Keith Vaz, the chairman of the Home Affairs Committee which will question Mr Buckles on Tuesday, warned there could also be long-term consequences for the firm's lucrative relationship supplying services to the public sector.
The MP also questioned whether the G4S security staff would be up to the job after Mr Buckles was unable to confirm in television interviews that they would be able to speak fluent English.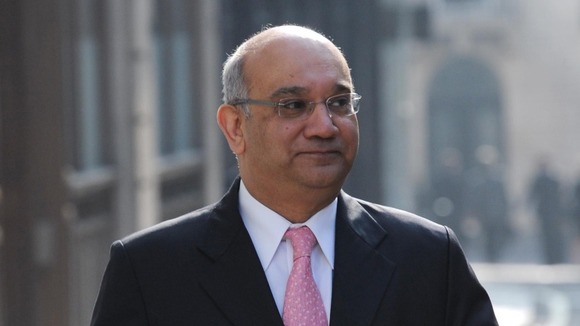 Reports suggesting that HMIC had warned ministers over problems with G4S's ability to provide security for the Games were today branded as "inaccurate" by the Home Office.
HMIC never undertook an investigation into G4S.

We asked HMIC to carry out a number of inspections to test that Locog security planning was on track.

While an early inspection highlighted issues to be addressed, a report in February 2012 said that Locog was on track to deliver the required number of security personnel.
– HMIC spokesman

G4S originally signed a contract with Locog in 2010 to provide 2,000 security guards in a deal worth £86 million. Following a review of security requirements in December 2011, that number was raised to 10,400 while the value of the contract more than trebled to £284 million.

On Wednesday, with just over two weeks to go until the opening ceremony, it emerged the firm was not going to make the numbers.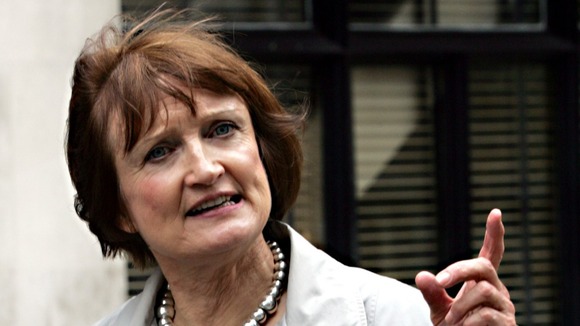 Shadow Olympics minister Tessa Jowell said that while there were "hundreds of questions" to be asked about what had gone wrong, the post-mortem examinations should wait until after the Games were over.
"With less than two weeks to go, the focus now has got to be on nailing this down and ensuring the integrity and resilience of the security plan," she said.
Here is a timeline of the events leading to the Olympics security fiasco:
December 2010: The London 2012 Organising Committee (Locog) appoints G4S to provide 2,000 security staff for the Olympic Games in a deal worth £86 million.
March 2011: G4S is made the official "security services provider" for London 2012 and will provide training and management for the 10,000-strong security workforce, including a mix of military, private security guards and unpaid volunteers. London 2012 chief executive Paul Deighton says the firm will help ensure security provisions are "robust and of the highest professionalism".
December 2011: The Government announces that the number of security guards for the Games will rise to 23,700 - more than double Locog's original estimate of 10,000. Security costs from the Olympics budget have risen from £282 million to £553 million.
G4S's initial contract with Locog to provide 2,000 security staff rises to 10,400 personnel, in a contract now worth £284 million. Confidential documents obtained later by the Daily Telegraph suggest that G4S's management fee rose from £7.3 million to £60 million. Almost £34 million of the increase was for the G4S "programme management office" overseeing the security operation, compared to an increase of just £2.8 million in the firm's recruitment spending, the paper said.
March 9 2012: A report by MPs says it is "staggering" that initial estimates about security costs were so wrong. The Public Accounts Committee's report states that Locog have been forced to renegotiate their contract with G4S for venue security from a "weak negotiating position".
July 12 2012: Defence Secretary Philip Hammond announces up to 3,500 extra troops will be needed for security duties during the Olympics amid fears that G4S will not be able to meet the needs.Home Secretary Theresa May tells MPs there was "no question of Olympic security being compromised" following the decision to draft in additional servicemen and women.
July 13 2012: Shares in G4S closed down 1.5%, or off 4.3p to 278.7p, with more than £150 million wiped off the company's market value in two days. G4S says it stands to lose up to £50 million as a result of the London Olympics security fiasco. The company adds that it "deeply regrets" the problems which have meant troops being drafted in at the 11th hour to make up a shortfall in security guards.
July 14 2012: G4S chief executive Nick Buckles says the firm will be facing a penalty payment "in the range" of £10 to £20 million as a result of the failure to meet its commitments.