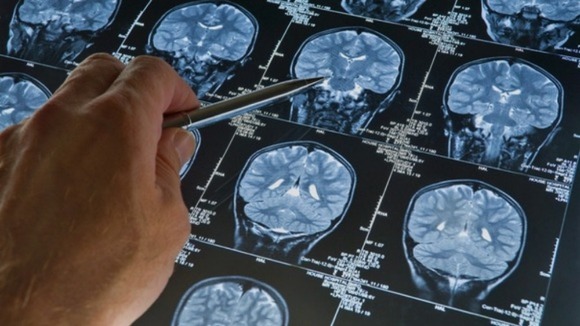 Doctors in some areas in England are still "inappropriately over-prescribing" anti-psychotic drugs to dementia patients, campaigners said.
In the north west 13% of dementia patients are being prescribed the drugs - which are designed to treat conditions such as schizophrenia and can have serious side effects for dementia sufferers - compared to just 2% in London.
Now is the time to move from fourth gear to fifth to ensure everyone's prescriptions are reviewed and that only those people who benefit are kept on anti-psychotics. They must only be a last resort."
– Jeremy Hughes, chief executive of Alzheimer's Society

Doctors in Yorkshire and the Humber gave 9% of dementia patients the medication while in the north east of England just 2.5% of sufferers were prescribed such drugs, according to data from the Health and Social Care Information Centre (HSCIC).

The Mental Health Foundation said it was "concerned" that the research reveals varying levels of prescriptions around England.
The momentum is building and I am determined to take all necessary steps to protect people from unnecessary prescribing."
– Care services minister Paul Burstow

Unnecessary use of anti-psychotic drugs is killing 1,800 patients prematurely every year, according to the Department of Health.

But overall, the HSCIC figures show that the number of patients being prescribed the drugs has fallen sharply in recent years.

Researchers, who examined data from 197,000 people with dementia, found that in 2011, an average of 6.8% of dementia patients in England were prescribed anti-psychotics compared to 17% in 2006.

What are anti-psychotic drugs?

Anti-psychotic drugs, also known as neuroleptics or major tranquillisers are very commonly used for a variety of behaviour problems in dementia, including restlessness, irritability and aggression, emotional instability, and loss of inhibitions.

All of these drugs can cause sedation, and a variety of neurological side effects can occur, including shakiness like Parkinsonism, abnormal movements particularly around the mouth and tongue (called dyskinesia), muscle spasms (dystonia) and restlessness (akathisia).

Why are anti-psychotics used in dementia?

Anti-psychotics are used to manage the psychological and behavioural symptoms of dementia.

These include aggression, agitation, shouting and sleep disturbance.

Daybreak's Helen Drew reports.

READ MORE