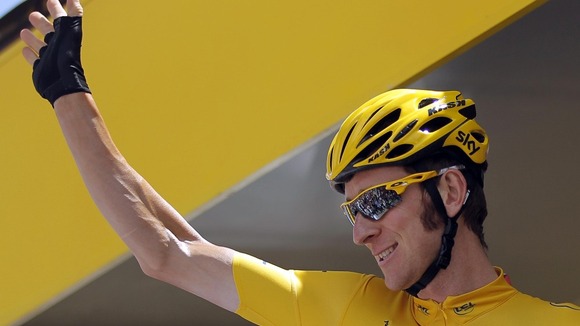 As Bradley Wiggins is set become the first British cyclist to be overall winner of the Tour de France, we take a closer look at the 32-year-old rider at the front wearing the yellow jersey.
Bradley was born in Ghent, Belgium but grew up in London.
He started racing at the age of 12 at the Herne Hill Velodrome.
Track was his main focus in his younger years.
In 1997, he won his World Championship medal in 1997 as a junior when he won the Individual Pursuit title in Cuba.
Bradley was inspired to take up the sport by his late father, Gary Wiggins, a former leading Australian track cyclist. The pair were estranged for 17 years after his parents split. They got back in contact in 1997.
In 2004, Wiggins became the first British athlete in 40 years to win three medals at one games
After winning three Olympic Golds and seven World Champion titles Bradley switched his focus to road cycling.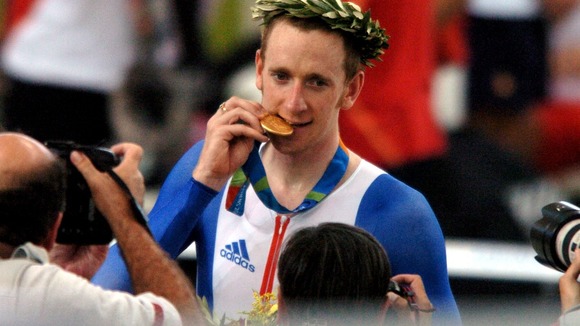 In 2009, he equalled the best-ever performance by a British rider in the Tour de France (TdF) when he finished 4th overall.
He was awarded an CBE by the Prince of Wales in 2009.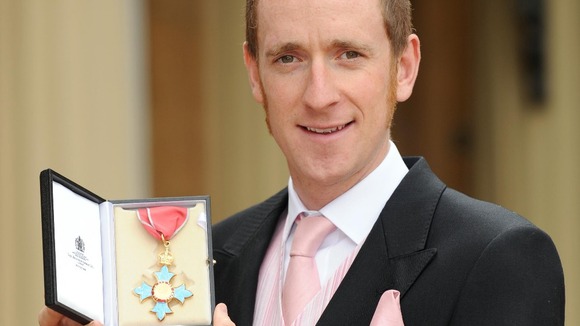 Also that year, Wiggins published his autobiography, 'In Pursuit of Glory'. It was published just months before his father's death and he described their troubled relationship:
His achievements as a cyclist and almost 'legendary' hard-man status on the circuit undoubtedly helped propel me towards a competitive career in the sport.

"Our shared DNA is at the heart of the story."
– Bradley Wiggins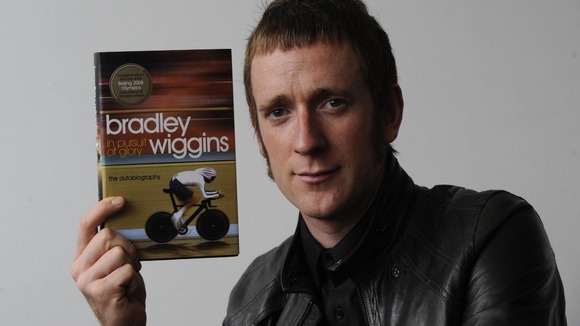 Wiggins was forced to withdraw from the ToF in 2011 when he crashed and broke his collarbone on stage seven.
Later that year after recovering from his injury, he bounced back and won the Silver medal in the Time Trial at the World Championships.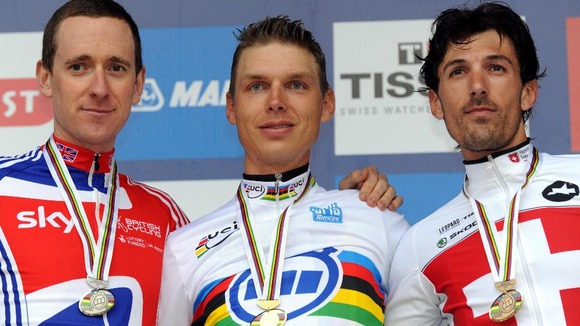 As a self-confessed Mod enthusiast, Bradley Wiggins idolises Paul Weller. Weller has shown support for the cyclist during the Tour de France, writing on his website:
I want to wish Bradley luck for the finale of theTour de France. It is great he's doing so well and it shows the years of hardwork pay off. Good luck mate.
– Paul Weller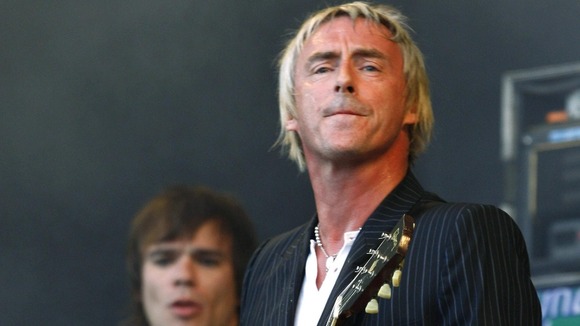 Wiggins has even turned his hand in fashion and has collaborated with British clothing label Fred Perry for a new line of cycle wear.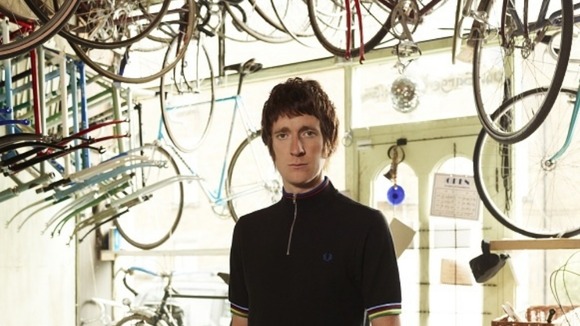 So, what next from Mr Wiggins, well he remains long-odds favourite for an historic Tour de France win, will he do it? We will just have to wait and see.
Main source: TeamGB.com
You can follow Bradley Wiggin's progress at the Tour De France on the ITV Sport website.