Somalia's two-strong Olympic team arrives in London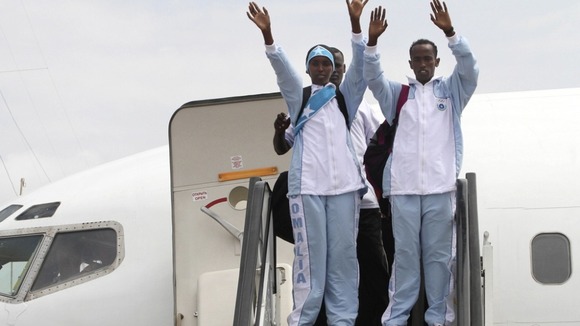 After training in one of the most lawless cities in the world, the two athletes that make up Somalia's Olympic team have arrived in London.
Twenty years of conflict has left most of the country's sports facilities in ruins.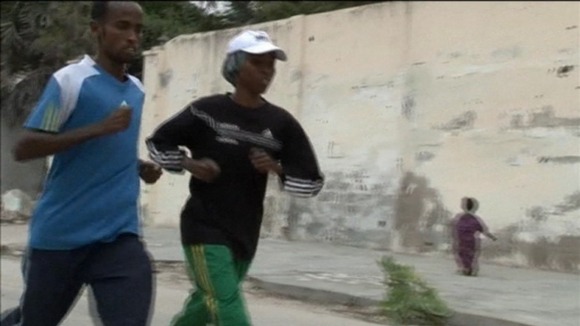 The athletes' preparation for the Games has been early morning runs through the bullet-ridden streets of their capital Mogadishu.
Speaking from her home in the Somali capital before making her journey to London, Zamzam told ITV News:
I am very much excited. It's un-imaginable that I'm coming from a country destroyed by 21 years of conflict to compete with (players from) serene, peaceful and developed countries that have never seen war.
ITV Sports reporter Rags Martel reports:
Zamzam Mohamed Farah will compete in the women's 400 metres and Mohamed Mohamed Hassan will take part in the men's 1,500 metres.
Arriving at Heathrow Airport this morning, Zamzam told ITV News that "Somalia is alive" and she is proud to represent her country.