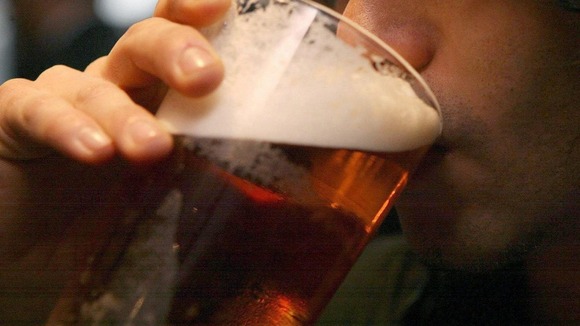 Ministers aren't doing enough to tackle Britain's booze crisis - which causes thousands of deaths every year, according to a committee of MPs.
The Government's alcohol strategy lays too much weight on binge drinking and its subsequent anti-social behaviour and public disorder, according to a Health Committee report.
There must be a greater emphasis on the health issues arising from chronic alcohol misuse, the Committee said.
"The main focus of the strategy is the need to address public order issues," the Health Committee report has said.
"We agree that these are important, but we believe that the health impact of the misuse of alcohol is more insidious and pervasive.
The Health Committee has welcomed plans to set a floor price for alcohol but is said that there needs to be more evidence about the effects of such a measure.
This is not a one off event. You don't as a Government introduce a minimum price for alcohol, set the price, problem solved. Prices and the economy change all the time, so once you've adopted the policy of minimum pricing of alcohol, the Government has to set up a process that sets that price and keeps it up to date based on evidence.
– Conservative committee chair Stephen Dorrell

The report cautions that setting a minimum price will not just be a one off event adding: "Once a minimum price is introduced, if it is judged to be successful, the level will need to be monitored and adjusted over time."

The report criticised the Government for not indicating what it intends to do other than to consult on the price.

The Home Office said that a consultation will be launched later this year on the subject of minimum pricing.

Scotland is to be the first part of the UK to set a floor price for alcohol, at 50p per unit.
We are introducing a minimum unit price to stem the tide of cheap alcohol and deal with those dangerous drinkers who cause disproportionate harm to themselves and others.

There is strong and consistent evidence that shows that an increase in the price of alcohol will reduce consumption.

We will consult on the level of minimum unit price in the autumn.
– A Home Office spokesman

Daybreak speaks to Anne Collins, who suffered from alcohol addiction.