Robbie Williams stuns fan with web chat gig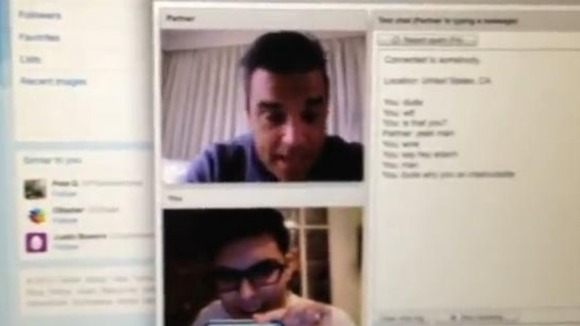 Robbie Williams stunned a fan with a one-to-one gig on an internet chat site.
Accountancy student Adam Houabi's lucky numbers came up when he landed Robbie on Chatroulette, with the singer revealing he was ready to entertain him.
Robbie went on to sing what he claimed was his new release, Losers, from in front of his computer in Los Angeles.
Essex-based Adam, 19, recorded the performance on his mobile phone, before uploading the one-off footage to YouTube:
One minute I was talking to a bloke from Algeria... then amazingly Robbie appeared. .... I've chatted to a few strange people on Chatroulette before but never a superstar!
– Adam Houabi