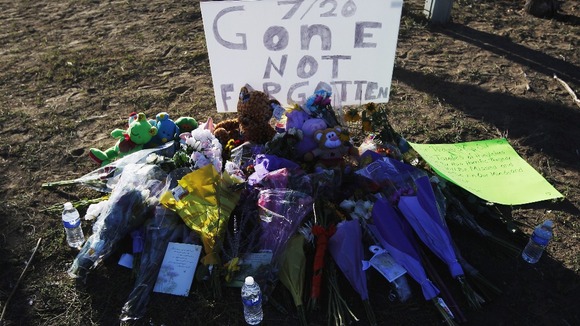 President Barack Obama will travel to Colorado today to honour the victims of the mass shooting during a showing of the latest Batman film, the White House has announced.
While in Aurora, a suburb of Denver, Obama will meet with wounded survivors and the families of victims caught in the deadly shooting rampage.
Even as we come to learn how this happened and who's responsible, we may never understand what leads anyone to terrorize their fellow human beings.

Such evil is senseless - beyond reason.
– President Obama during his weekly address

Our Senior Political Correspondent Chris Ship is in the United States ahead of Barack Obama's visit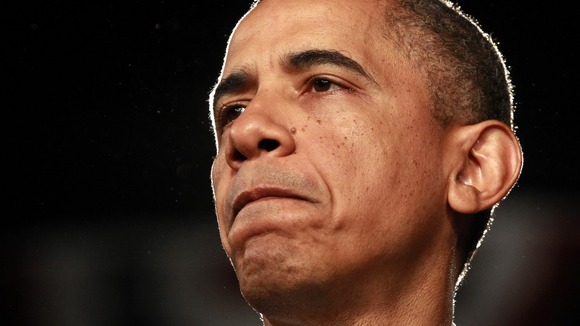 Police are now looking for an unnamed second "person of interest in the case," Denver television station KDVR reported, citing sources.
However, Aurora police refused to comment on the report due to the active nature of the investigation, the station added.
Obama's visit comes after the Aurora Police Department said all hazards have been removed from the home of the shooting suspect, James Holmes.
UPDATE: All hazards have been removed from the Paris Street location.
UPDATE: All evacuated residents are permitted to return home except for 1690 Paris Street.
Only street that remains closed at the Paris Street scene is the 1600 block of Paris Street.
Officials believe Holmes booby trapped his apartment before killing 12 people and injuring more than 50 others at the cinema.
A controlled explosion was carried out at the residence Saturday by a bomb squad in order to make it safe for police to enter and search for evidence. Martha Fairlie reports.
The bomb squad used a robot to place a tube - known as a "water shot" - near an explosive device in the apartment. The water shot was then detonated to disable the explosive.
Both Obama and his Republican rival, Mitt Romney, put their election campaigning on hold after the incident at the cinema.