The Olympic Torch soared to new heights when it was taken to the top of the London Eye. Amelia Hempleman-Adams, who became the youngest person to ski to the South Pole when aged just 16, held the flame on top of a capsule on board the giant wheel.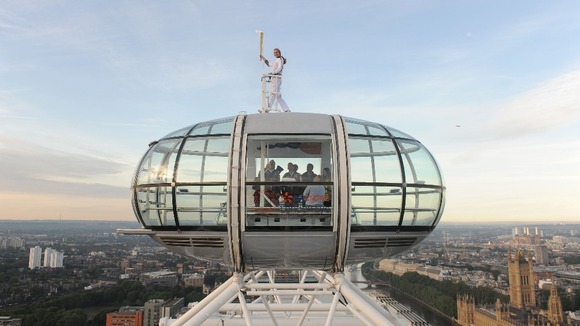 The 17-year-old daughter of adventurer David Hempleman-Adams held on tight as she raised the torch above the sleepy capital.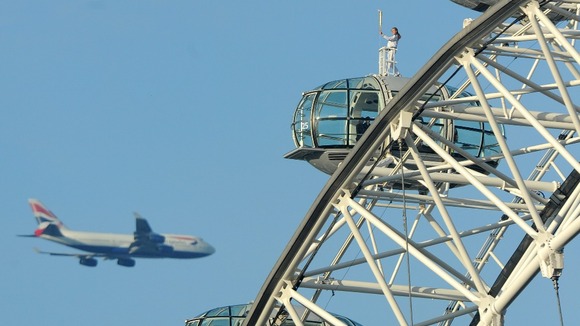 She kept a tight grip as she posed with the flame at a height much greater than nearby Big Ben, surrounded by bright blue sky.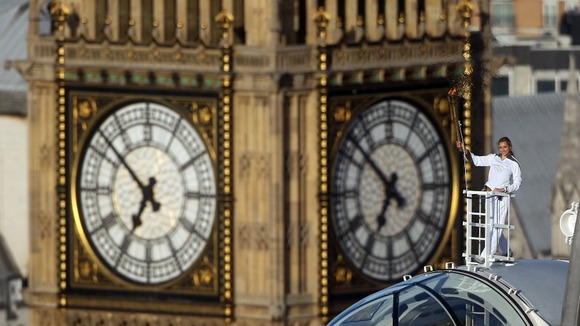 The young explorer, who carried out her record-breaking expedition with her father last December, described holding the torch above the capital as a "once in a lifetime" opportunity.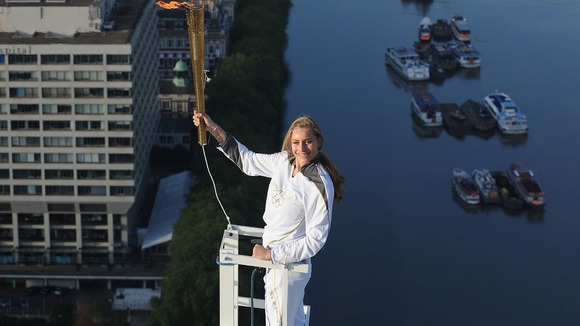 It was amazing to look out and see the whole of London... The height was quite scary but you know you're safe so it's not too bad. It was a once in a lifetime experience, especially as the Olympics are in London. It makes it more special.
– Amelia Hempleman-Adams

Former world heavyweight boxing champion Lennox Lewis was the last torchbearer of day 65 of the relay, carrying the flame into Danson Park in Bexley.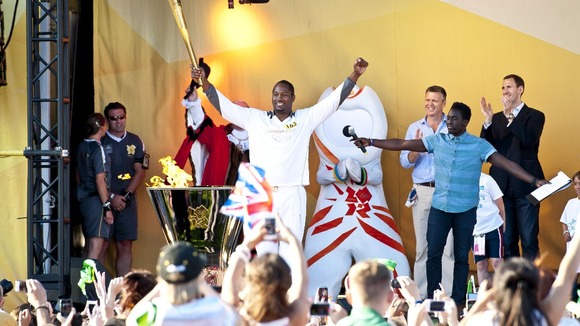 He was greeted by cheers from thousands of people gathered for the evening celebration in the park, featuring performances from pop duo Rizzle Kicks and dance act Twist and Pulse. Lewis, who won an Olympic gold medal in Seoul in 1988, raised the torch high above his head as he ran towards the cauldron before lighting it with his torch.