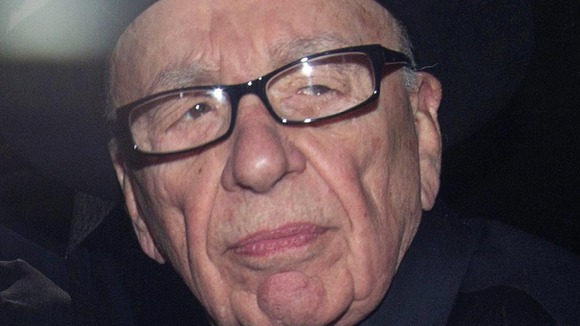 Rupert Murdoch has stepped down from his role as director of a string of boards linked to his newspaper titles in the UK - The Sun, The Times and The Sunday Times.
News International, the UK publishing arm of News Corporation, said Murdoch's resignation was "nothing more than a corporate house-cleaning exercise," adding that he was still "fully committed" to the business.
The News Corporation CEO stepped down from roles in News Corp Investments, News International Group Limited and Times Newspaper Holdings in the UK last week.
He also quit his position on boards in the US, Australia and India, it was announced.
I wanted to let you know that Rupert Murdoch has resigned as director of a number of companies, including NI Group Limited, known to most of you as News International, and Times Newspapers Holdings Limited. As you may be aware, Rupert resigned from a number of UK boards, including News Group Newspapers and Times Newspapers Limited, some time ago. He has also stepped down from more than a dozen boards of companies with interests in the U.S., Australia and India. He remains fully committed to our business as chairman of what will become the largest newspaper and digital group in the world.
– Tom Mockridge, News International chief executive

The company said the move was part of plans to split News Corp. into separate newspaper and entertainment operations, which was announced last month.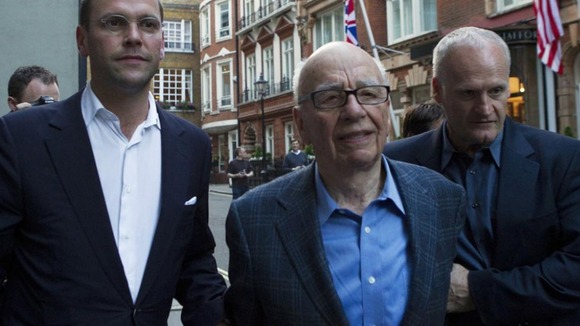 The plan will see News Corp's film and television businesses - including 20th Century Fox and the FOX broadcasting network - grouped in one company.
The other company is set to contain all of News Corp.'s publishing interests, like The Times, The Sun, The Wall Street Journal, The Australian, The New York Post and publisher HarperCollins.
Murdoch took to Twitter after his resignations were revealed, but he failed to address the news.
Ed Milliband talking with Tony Blair. Progress?
Vincent Cable today declared considering leadership bid of Lib Dems. Let's get the real deal.
Britain more an entitlement state. Bigger than ever with growing debts. Is it too late to change culture and restore energy?
News Corp. was hit hard by the News of the World phone hacking scandal, and Murdoch and his son James have been heavily criticised in its aftermath.
A report by a committee of MPs claimed the 81-year-old was "not a fit person" to run an international company following an inquiry into the hacking scandal.