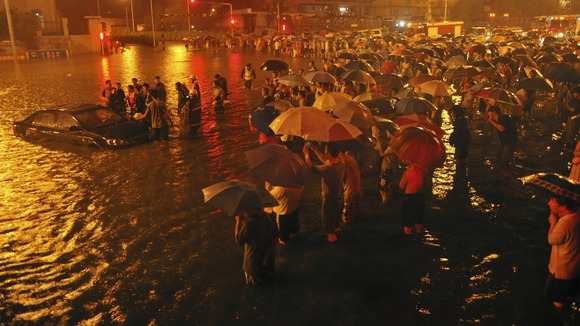 Beijing's government is using Chinese twitter, Sina Weibo, to counter criticism of how the authorities handled its response to the heaviest rainstorms to hit the city in '60 years'.
The Capital's Party leadership has issued an online appeal for donations, however the response from the public has been blunt and in many cases shocking. Many reactions have now been censored. Some postings use an offensive word starting with the same first letter as flood.
Some of the posts include:
Look at what the people who suffered have to say, we yelled and screamed, called the police, called the fire service, nobody cared, so who cares about us...where is the government we need.
I'll donate a knife if you commit suicide.
I will never donate money to you corrupted officials...feel free to delete this post I don't care.
There have been around 23 million comments, on wider flooding discussions, overall the theme seems to be that many people suggest giving money directly to the victims and don't trust sending money to the government. (China's internet users now number around 538 Million.)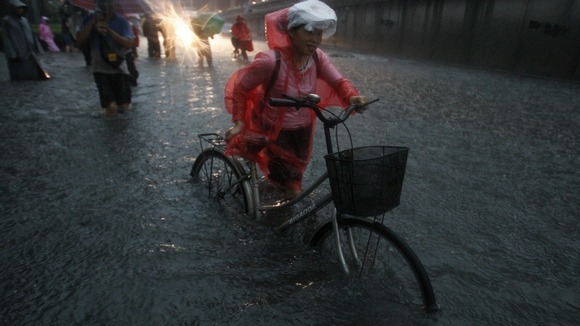 The spokeswoman for Beijing's government, Wang Hui, has taken to her Weibo account to defend the way officials dealt with six months rain in one night.
She says she rang the leadership of the district worst affected, as the storms were damaging the city.
All staff were involved in disaster relief, they could not see in the rain, every step was difficult, but they all rushed out...many city leaders went to the area.
Today's English language edition of the Global Times, a paper with close links to the one party state, carries an editorial saying "...why does China appear so backward compared with developed countries like Japan?"
The article goes on to suggest: "A grand project to repair the drainage system is required". Adding: "Now the question is whether China is truly prepared to pump more money into safety."
From what we've seen and read of the online row between Beijingers and their city government any money for improvements is not going to come from the people, at least not voluntarily.