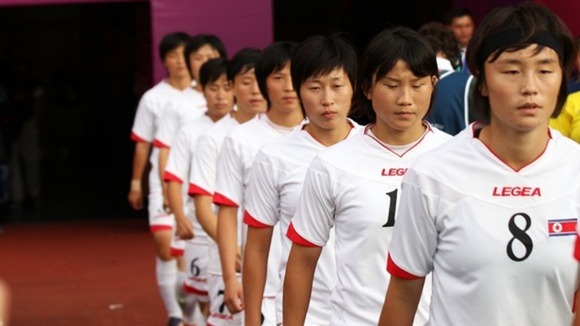 It happened in Glasgow and to use a Scottish sporting analogy, it was a bit like walking into the main stand at Celtic Park wearing a Rangers shirt just before an 'old firm' game.
All national teams would get upset if the wrong flag was displayed, but in this case the row could have really blown up.
After all North Korea is a country still technically at war with the South, whose flag was wrongly shown on the big screen while the North's football players were introduced at Hampden Park, before a women's match against Colombia yesterday.
How much of an insult? Huge. On any given day the North Korean state news agency and TV will broadcast a stream of angry rhetoric aimed at South Korea.
Recently viewers were shown a series of cartoons portraying the South Korean President as a rat being killed in different, horrific ways; crushed under a tank and being hung for example.
So the flag of their hated enemy next to their names and photos would have had the bad blood boiling.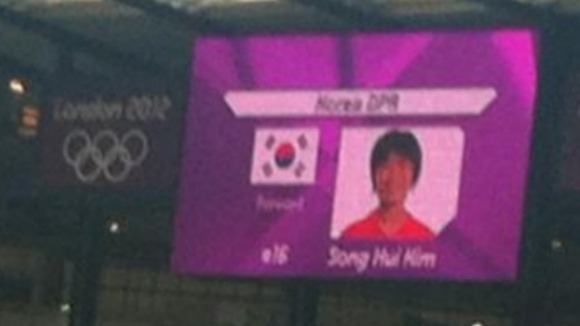 This was a serious blunder, far more damaging than the playing of the 'Borat' film theme song instead of the real Kazakhstan national anthem at a sports championship in Kuwait, in March this year. The parody boasts the line: "Kazakhstan's prostitutes are the cleanest in the region" sung along to soviet sounding military music.
Red faces all round on that occasion, and in this case, as well as an apology, there will be some diplomatic soothing going on in the background. The UK is one of the few countries which has an Embassy in Pyongyang and I expect a letter may be winging its way to the North Korean Ambassador in London as we speak.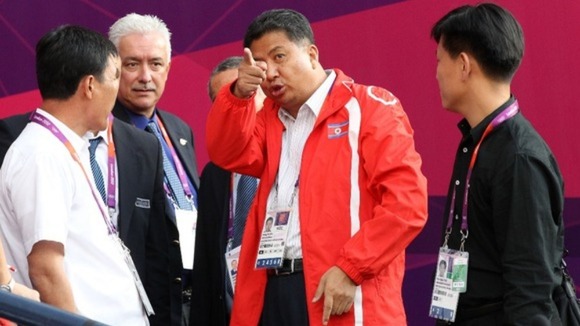 As for reaction in North Korea? difficult to gauge. The official news agency hasn't mentioned the incident so far.
Chinese Twitter has a fair amount of chatter, mostly criticising the London organisers.
Others are seeing the funny side. One post says if the team hadn't walked off in protest, they would have "ended up in a coal mine".