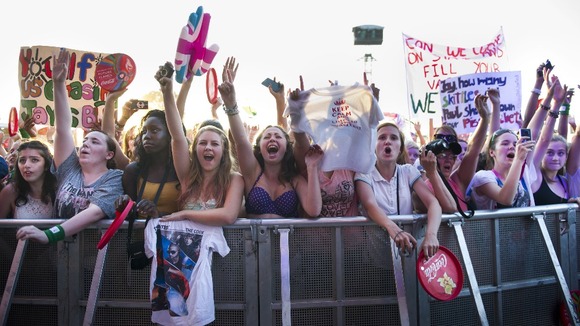 The Olympic Torch relay was celebrated by 80,000 people at a music concert in London's Hyde Park on the eve of the opening ceremony.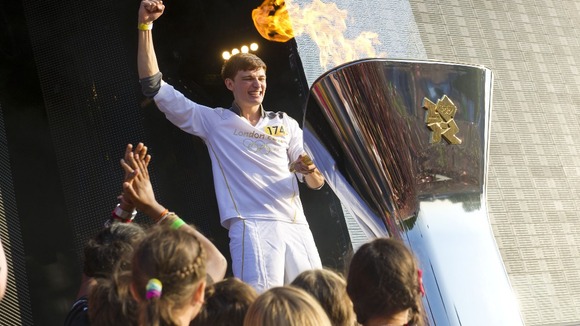 On the penultimate day of the Torch Relay saw the flame take in some of London's most historic landmarks. It ended the day at Hyde Park where torchbearer Tyler Rix used it to light a cauldron on stage.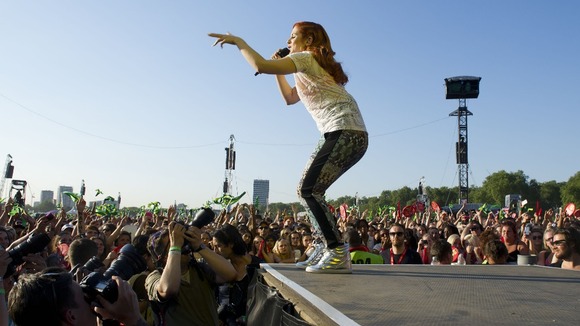 Following a rousing speech by London Mayor Boris Johnson, the concert got underway with performances from Dizzee Rascal, The Wanted, Mark Ronson and Katy B, Eliza Doolittle and Wretch 32.
Incredible evening in Hyde Park with the Flame on the eve of the Olympics. Fantastic crowd, memorable moment. http://t.co/PvNzmbYS