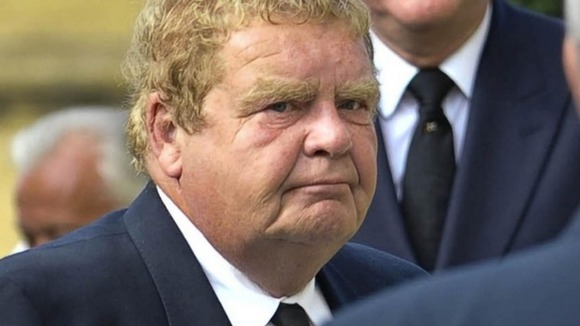 Coronation Street and Keeping up Appearances actor Geoffrey Hughes has died aged 68, his agent said.
The star, famed for his role as Coronation Street binman Eddie Yates, died last night "peacefully in his sleep" after a "long courageous battle" with prostate cancer, according to his family.
Hughes also played Twiggy in TV comedy The Royle Family and Onslow in Keeping Up Appearances.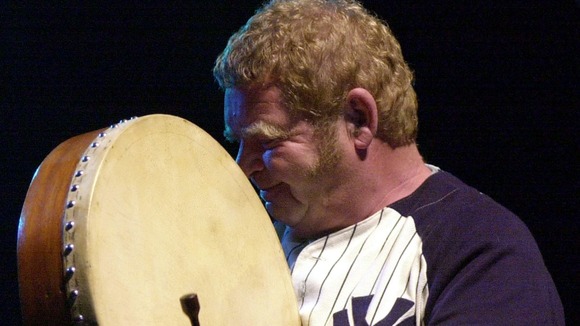 Hughes, known to millions as binman Eddie in the soap during the 1970s and 1980s, was rushed to hospital for intense radiotherapy in 2010 after collapsing at his Isle of Wight home.
The actor had thought he had beaten prostate cancer the previous year, but the star and his wife Sue were given the news the disease had returned.
Hughes, who publicly supported cancer charities, first appeared in 1960s classics such as Z-Cars and The Likely Lads and was the voice of Paul McCartney in the Beatles film The Yellow Submarine.
The rainbow must have been for him. RIP Geoff. Really sad xx
The wonderful Geoffrey Hughes (Eddie Yates) has lost his battle with cancer. RIP and thanks for all the laughs x
Sad to hear of Geoffrey Hughes passing. Onslow was the original LAD.
Other roles included Vernon in Heartbeat and Uncle Keith in teen drama Skins.
Hughes also guest-starred in episodes of Doctor Who, Casualty, Boon and The Upper Hand and left Coronation Street in 1984.
In 2009 he was appointed Deputy Lord Lieutenant for the Isle of Wight, making him "the official link between the island and royalty at formal engagements".
The Royal Family actor Ricky Tomlinson paid tribute to his friend, Geoffrey Huges. He said:
Geoff wasn't just an actor. He was my mate. I used to call him every few weeks but hadn't spoken to him in about a fortnight. It's such a loss.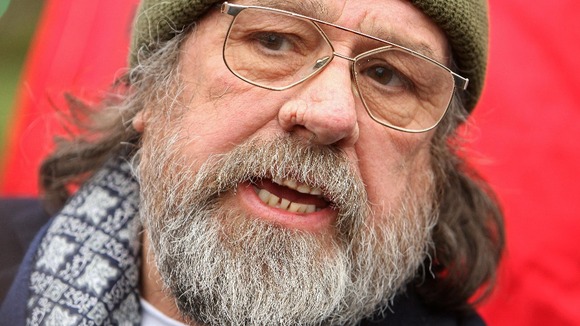 Tributes poured in for the actor as word spread of his death.
Long-serving Coronation Street star William Roache, who plays Ken Barlow in the soap, said:
I am so sorry to hear about Geoffrey. He was a warm, lovable actor, with great comedy timing.He will be greatly missed, one of the Street's memorable characters.