The Queen dropped in on the Olympic village today to wish good luck to Team GB athletes.
Kayak racer Rachel Cawthorn posted this excited tweet to mark the monarch's visit: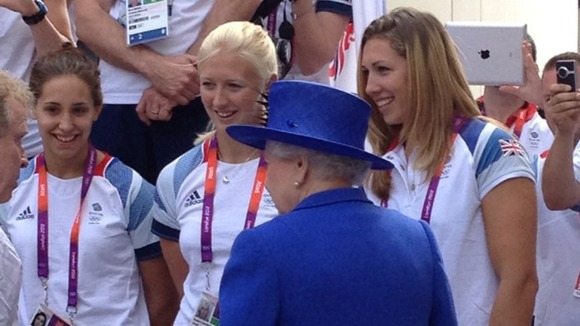 Alicia Blagg is a Team GB diver: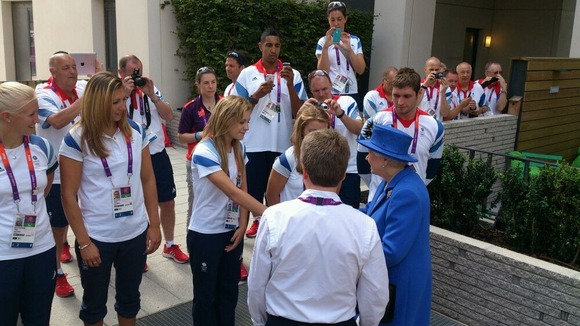 Chris Lamont is a Team GB volleyball player:
Just met Lizzy. Shook her hand and talked about Earls Court. Told her I had no spare tickets. Shes gutted. http://t.co/I8rrcHuu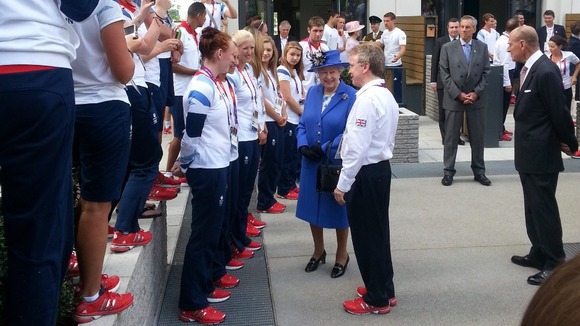 Chris McDermott is handball player: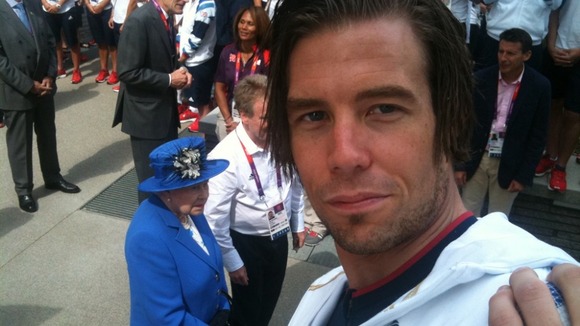 So the queen is visiting the village....she's arriving just as we're leaving.......... Not great timing!! En route to #horseguardsparade
Get back from training and the Queen walks out past our house in the village!