The young athletes chosen to help light the Olympic Cauldron at the climax of last night's opening ceremony have spoken about the honour of being nominated to carry out the important task.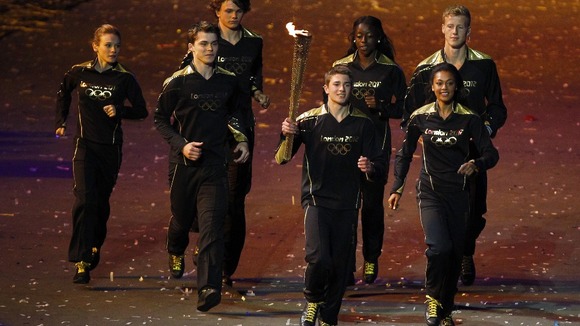 The teenagers, who have all shown promise in their disciplines, ran around the track together after being passed the flame by Sir Steve Redgrave.
The group was joined by seven Olympic heroes - including Sir Steve - for the final lighting of the cauldron in front of 260 of Britain's greatest sportsmen and women.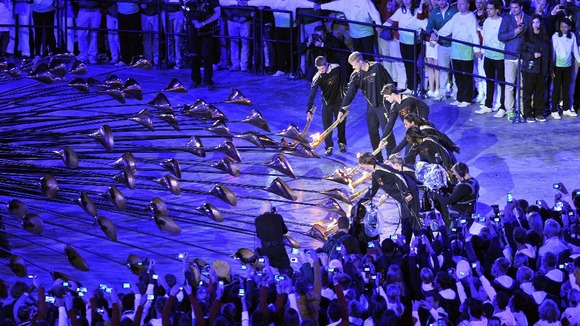 Katie Kirk from Holywood in County Down was nominated by Dame Mary Peters, who won gold in the women's pentathlon at the 1972 Munich Games. The 18-year-old said:
It was really exciting. The atmosphere was brilliant. It was just such an honour to be chosen to do it. I didn't understand just what an honour it was until now. I'm so honoured that Mary chose me.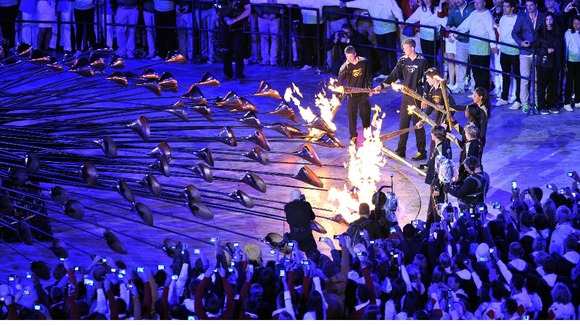 Miss Kirk said she managed to enjoy most of last night's ceremony before the nerves set in. She added:
We had seats so got to watch all the dancing and music and had time to soak in the atmosphere. When I ran my knees were shaking, it was very nerve-wracking.
Lighting the Olympic cauldron Was a special birthday present for sailor Callum Airlie who within hours had boarded a plane to compete in the 420 Youth World Championships in Austria.
His mother Julie Robson said:
He lit the cauldron and he was on a plane at 6.30am to Austria. He turned 17 today. I think it is a case of feelings are beyond description - proud does not touch it. I think I will watch it a couple of times to know that it was not a dream and it was him. I think he is a bit like that.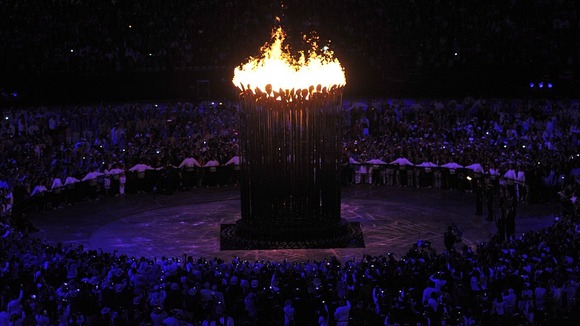 19-year-old Adelle Tracey a 400m and 800m runner from Godalming, Surrey was also part of the spectacular event. She said:
There are no words to describe how amazing it is. It did not register even when I was doing it. I watched it back this morning and you just do not see the scale of it. It was so incredible and so incredible to share it with the other athletes, just to be chosen was special.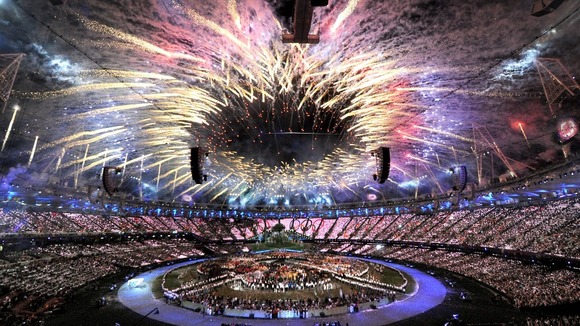 The seven final torchbearers rehearsed in an empty stadium to keep the secret of how the Olympic cauldron would be lit.