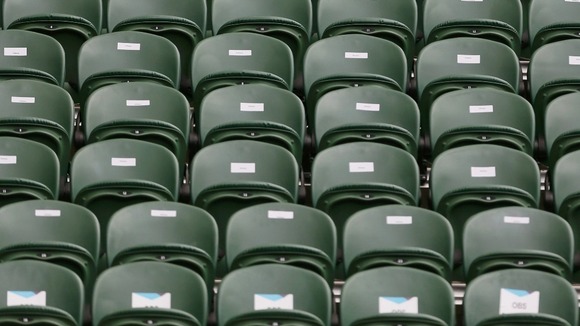 A Twitter account called 'The empty seat' has started tweeting from the viewpoint of one of the Olympic venues empty seats.
After just thirteen posts the spoof @OlympicSeat account already has more than 14,000 followers.
For a moment there, I thought one of the cleaners was going to sit on me during his break. But he didn't *sigh*
Maybe things would have been different had I been chosen for a different sport, women's beach volleyball for example.
The tweets have not specified which Olympic venue the seat is meant to occupy although it appears not to be in the Horse Guards Parade, where the beach volleyball is taking place.
It was my lifelong ambition to be an Olympic seat. To provide rest and comfort for cheering sports fans. I feel like such a failure.
My grandfather was a seat in the 1948 Olympics. He made it sound so grand. I wanted to follow in his footsteps
There have been questions raised over the number of seats at Olympic venues which seem to be left unfilled, even during highly contested events which sports fans had been told were sold out.
The gaps have been blamed on Olympic sponsors and members of the Olympic family not using tickets that have been allocated to them.