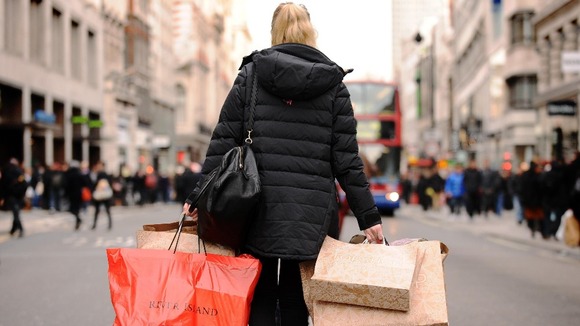 The wash-out start to the summer added to the woes of the high street and triggered a 10.3% rise in retail collapses between April and June, a report revealed today.
The number of retailers to fall into insolvency rose to 426 in the second quarter of 2012, up from 386 in the previous year, according to a study by PricewaterhouseCoopers (PwC).
The number of casualties has been escalating year-on-year for each of the past four quarters, highlighting the squeeze on the high street.
There has been a clear reduction in the incidence of insolvencies over the current recession compared to previous ones, but retail is the sector which keeps bucking this trend.
– PwC retail specialist Mike Jervis

Hard-pressed shoppers have cut back on non-essential items and are seeking out discounts.

The wettest April and June on record have intensified these problems by keeping shoppers at home and dampening demand for summer clothes.
With high profilefailures including Julian Graves, Clinton Cards and Game, the number of retailers to fall into insolvency rose to 426 in the second quarter of 2012.
Mothercare, JJB Sports and Halfords have all revealed dismal results in recent weeks as the wet weather piled more pain on the struggling sector.
Insolvencies across the wider economy, including other sectors such as construction and manufacturing, were down 3% on the previous year.
This adds weight to suggestions that recent official figures showing that gross domestic product (GDP) declined 0.7% in the quarter may be overestimating the severity of the double-dip recession.
The PwC survey has showed that the overall number of insolvencies saw the biggest increase in North East and Cumbria, up 70% to 277. But the West saw failure levels drop nearly a third to 117.