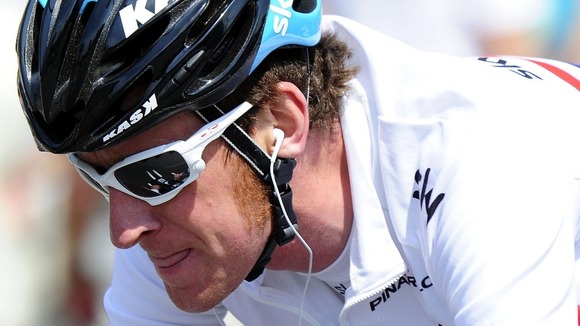 A day after becoming Britain's most successful Olympian of all time, Bradley Wiggins has today suggested that cyclists should be made to wear bike helmets while cycling.
He also said there should be laws to enforce the use of lights and to deter against using iPods or phones while cycling.
His comments came during a press conference this morning when he was asked for his reaction to the death of a cyclist who was involved in a collision with a bus on a London road last night.
Cycling safety charities and commentators immediately leapt on his comments, with many describing them as "unhelpful" and even "damaging".
Not sure it is useful to give so much credence to views of gold medallist on road safety - how about Steve Redgrave on the Costa Concordia?
Ruckholt Rd is known danger zone for cyclists made worse by Olympics. Helmet debate is damaging diversion from real issues
AA gave away 5000 cycle helmets last year. Highway Code says you should wear helmet, we advise it but not compulsory
The London mayor Boris Johnson, who introduced the Barclay's Cycle Hire scheme in the city, said today that the evidence for the benefits of bike helmets is mixed. He said he had no plans to make them compulsory.
Chris Peck, the head of policy at the national cycling charity CTC, was quoted as saying:
Making cycle helmets compulsory would be likely to have an overall damaging effect on public health, since the health benefits of cycling massively outweigh the risks.
AA president Edmund King, who is a keen cyclist, said he disagreed with Wiggins on the helmet issue but welcomed his comments about iPods and phones:
We do support Bradley Wiggins' comments about the dangers of using iPods or headphones whilst cycling. When on the road we need all our senses to stay safe, and wearing headphones, listening to loud music, can dull awareness of what is going on around us.
Wiggins later clarified his position, saying he never demanded a change in law:
Just to confirm I haven't called for helmets to be made the law as reports suggest. I suggested it may be the way to go to give cyclists more protection legally I involved In an accident. I wasn't on me soap box CALLING, was asked what I thought #myopiniondoesntcountformuch.