Divided Britain: Tonight, ITV1 at 7.30pm
Where you live makes a big difference to the value of the pound in your pockets, the Tonight Programme has found after secret shoppers visited some of Britain's biggest high street names.
ITV1's current affairs series sent the anonymous shoppers around some of the country's favourite chains to see how much they charged for goods and services.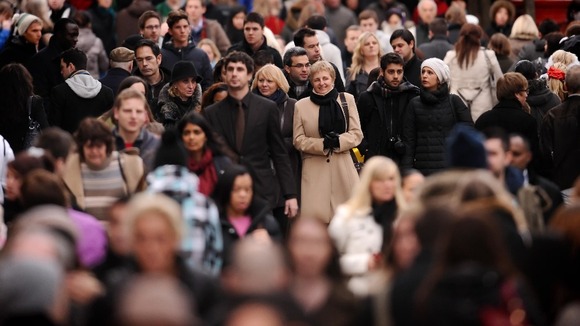 Researchers found that the household names- including McDonalds, Virgin and Odeon - charged different prices for the same goods at different branches around the UK. We found:
A glass of pinot grigio wine at Wetherspoons ranged from £2.99 to £5.40
There was a 139% difference in the price of a family ticket at Odeon Cinemas
And the same Dominos Pizza ranged from £9.99 in Torquay to £13.50 in Northampton
The differing cost-of-living around the country is already exercising the minds of politicians. Chancellor George Osborne recently announced that the government could freeze public sector wages in some regions where costs are low.
Tonight found the biggest price divide in the UK was in the cost of buying a home and the programme speaks to fireman Clint Riley who lives in Lancashire and commutes 200 miles to work in London.
He says he gets more bang for his buck up North - and wouldn't be able to afford a family home and his enjoyable lifestyle in London.
Living in London right now for a typical family could cost anywhere up to about 60% of their income just to put a roof over their heads and that's for a typical family. Clearly for families in lower paid jobs the situation is even more stark
– Economist Matthew Whittaker, of the think tank Resolution Foundation

Perhaps it's not surprising that house prices differ across the UK - but what about fast food?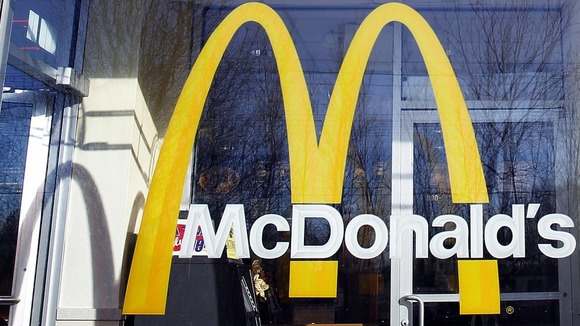 Tonightfound that at a McDonalds in Newcastlea Big Mac and large coke cost £4.08 but in Swansea,Torquay and Londonthe same meal was just £3.78
At Dominos Pizzas, the same large cheese and tomato pizza (to be delivered) cost £9.99, £11.99 or £12.99 and £13.50 at outlets across the country
And a Greggs large sausage roll cost 87p in Norwich but only 68p in Blackpool
The Wetherspoons pub chain also came under our watchful gaze. Its glass of pinot grigio varied considerably across the country - Newcastle £3.79, Birmingham £4.59 and London £5.40. The difference across the country amounted to 52%
I was really surprised by some of the differences in prices particularly in things like a McDonalds or Dominos Pizzas. You assume that these global companies actually have a fixed price at least for Britain.
– Jasmine Birtles, Consumer expert Jasmine Birtles

There's one household bill that seems to go in only one direction. Energy bills have rocketed by 140 per cent since 2004, from £522 a year to £1252. But Tonight reporter Jonathan Maitland hears that energy prices amount to something of a postcode lottery.
Basically you can be on the same supplier, use the same amount of energy but dependant on where you live you could pay a very different amount - almost a hundred pounds a year just because of your postcode.
– Mark Todd, energyhelpline.com

Mark goes on to save one Birmingham family £284 - or 20% a year - by helping them switch suppliers.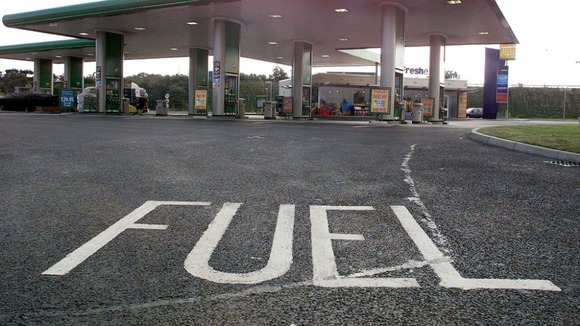 Programme researchers found that though filling up your car is costing you a fortune at the moment - its pretty much the same wherever you go.
We discovered just a 3% difference in costs across the country. The same cant be said for train travel. An average rail season ticket across the country differs by up to 140%.
For many families childcare costs are the biggest expense after their mortgage and where you live again has a direct impact on how much you pay with London topping the price leader board. The most reasonable nursery place is in the West Midlands at £91 - 39% cheaper.
Those are the big bills. What about the little luxuries like going to the gym?
Join a virgin gym in Tunbridge Wells and it costs £65 a month, yet one in Clapham, London cost £81.95. The same game of 10 pin bowling at AMF/Hollywood Bowl may cost a pound or two more or less depending on where in the country you play. And the cost of a family trip to Odeon Cinema varied in every outlet we visited.
People will be shocked when they find the differences between what they all pay for stuff across the board. The North South divide is a thing of the past now the divisions are countrywide.
– Jasmine Birtles, consumer expert

The results of our survey in full: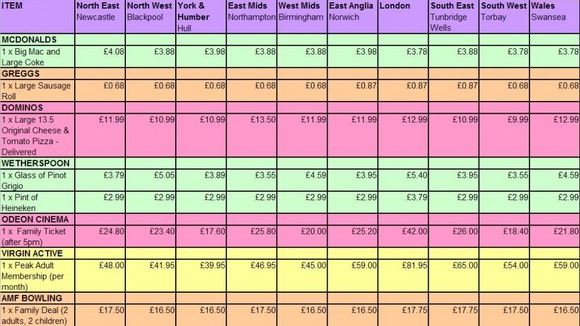 How the companies responded to the Tonight Secret Shopper Survey:
There is no fixed pricing structure for McDonalds restaurants. Prices are set on an individual restaurant basis in order to provide our food at competitive prices within the local market. Our main aim is always to give our customers the best quality food at affordable prices.
– McDonald's
At Greggs we operate a regional pricing policy to reflect different costs of running our business in different parts of the country and also to allow us to keep our prices as low as possible by responding to competitors at a local level.
– Greggs
As a franchised business, our franchisees set their own menu prices - and they set these prices based on input costs and local economics. Different franchisees have different pricing models and, as well as the top line menu price, franchisees also decide on their own deals and special offers. A substantial number of customers purchase on a price promotional deal. In common with all food businesses, raw ingredients make up a relatively small portion of the total costs. The majority of cost is in rents, business rates, and especially labour, which is an area we tend to spend more than our competitors on as we have such a fanatical focus on service times. As the figures for rent, business rates and labour vary across the country, this has a major impact on the franchisees pricing model.
– Dominos
We acknowledge that prices might vary in our pubs. The prices of all our products are clearly advertised in each pub. Rents at our pubs vary from £25,000 per annum to £370,000 per annum. In these circumstances there has to be a price differential or the business doesnt work. We aim to be competitive in the areas in which we trade and that is the best that any company can offer.
– Wetherspoon
As Europe's largest cinema chain, ODEON is committed to providing value for money and maintaining a fantastic guest experience. ODEON does not offer a set ticket price across its estate but instead provides ticket prices nationwide that are competitive and differentiate in reflection to their individual market place. ODEON regularly undergo price reviews across their portfolio in order to provide the ultimate cinema experience for guests and in April introduced price reductions in eleven cinemas as a result. The new price reductions represent excellent value and demonstrate ODEONs commitment to providing local film fans with a great value cinema experience. ODEON is continually working to maintain an enjoyable guest experience through investment in the quality of service and facilities available and will continue to offer promotions and reduced price concessionary tickets across all of its cinemas. ODEON also offers a loyalty scheme to guests which allows ODEON Première Club card holders to collect points which can be redeemed on food, drinks and tickets. ODEON Première Club loyalty card holders also receive a 15% discount when booking online
– Odeon Cinemas
The UK health club market is highly competitive, and the price of our memberships varies from club to club for a number of reasons. These include facilities available (such as swimming pools and racquets courts) which vary significantly between clubs, site rent which is driven by the local commercial property market, and other site-specific factors including the size and capacity of the club and operating costs. We list club-by-club membership prices on our website and offer a range of different membership options.
– Virgin
Our pricing is dictated by a number of factors including rental costs. As a company, we try to keep our pricing as competitive as possible, whilst still offering outstanding value for money through exceptional customer service.
– AMF