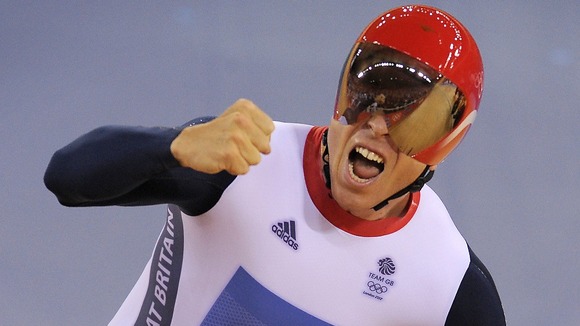 Sir Chris Hoy rode to glory as he took an historic fifth Olympic title on a golden day for Britain.
Sir Chris equalled Sir Steve Redgrave's record haul of five golds and boosted the atmosphere at the Velodrome where fans saw Victoria Pendleton and Jess Varnish miss out on a medal chance after being relegated from the team sprint event for a takeover infringement.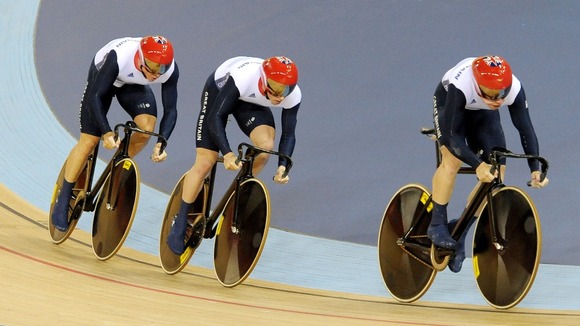 Sir Chris and team-mates Philip Hindes and Jason Kenny smashed the world record they set in qualifying as they successfully defended their title in the men's team sprint against France.
We knew it was possible, this hasn't come out of the blue. We knew that if we put together our best possible race on the day that it was possible but it's easier said than done.

We had the full support of the team behind us and we nailed it. That last ride I dug deeper than I have ever dug before. I didn't want to let the boys down, they have been riding so well today.

You can't overstate what it means to us in front of our home crowd.
– Sir Chris Hoy speaks to the BBC

Their win topped off a fantastic day as Team GB shot up the medals table with sharp-shooter Peter Wilson gunning his way to Olympic glory and Etienne Stott and Tim Baillie triumphing in the two-man canoe slalom.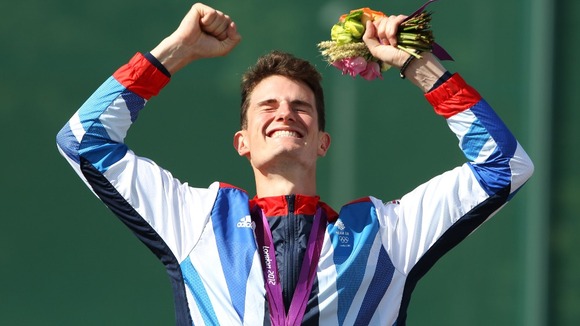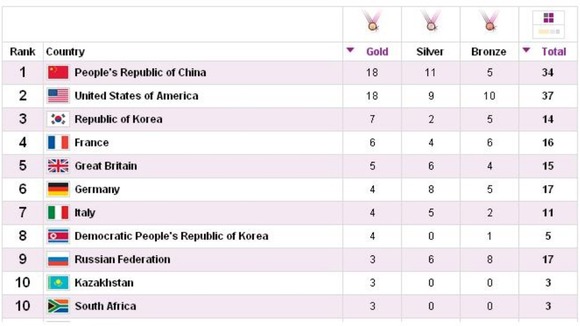 Britain won a second medal in the slalom with David Florence and Richard Hounslow clincing the silver.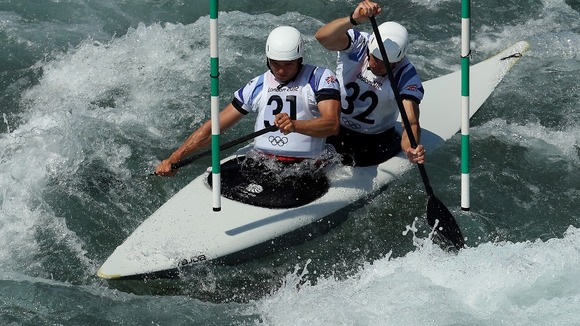 Gemma Gibbons also took home a silver in the women's 78kg judo final, boosting the home nation's medal haul to five golds, six silver and four bronze.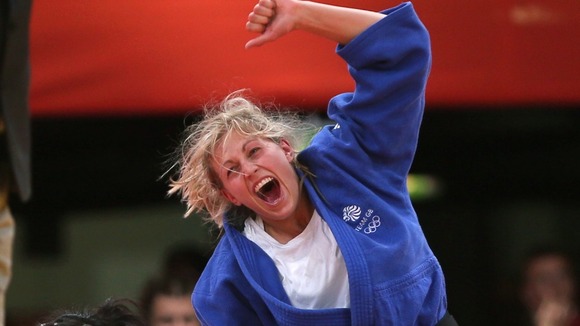 The British lightweight men's four won a silver medal in a thrilling sprint for the line today, but their achievement in blustery conditions immediately sparked controversy at Eton Dorney.
Brothers Richard and Peter Chambers, Rob Williams and Chris Bartley were frustrated that world governing body FISA did not take the cross-wind into account and alter the racing lane order.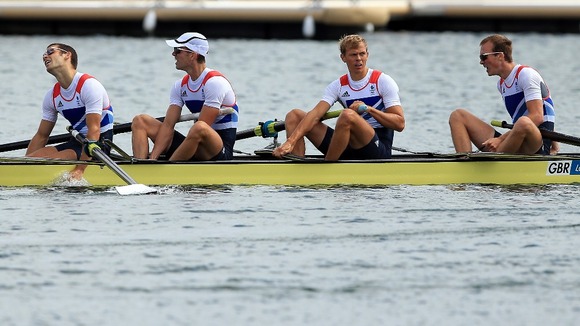 We are gutted. We're lucky to get silver right there in those conditions, with the way the wind was

FISA should be ashamed that they didn't change that (lane order) in the finals. I think they should have done.

I was quite annoyed. The result could have been different, I don't know.

But you have to take that with the sport. Next time it could be us in a better position and we will be delighted when it is us.
– Peter Chambers

As a semi-final winner, Britain raced in lane three but the direction of the wind meant lanes five and six had the better conditions.

Williams admitted after the race that the "gnarly" conditions over the opening 1000 metres, before the grandstands, affected their performance.