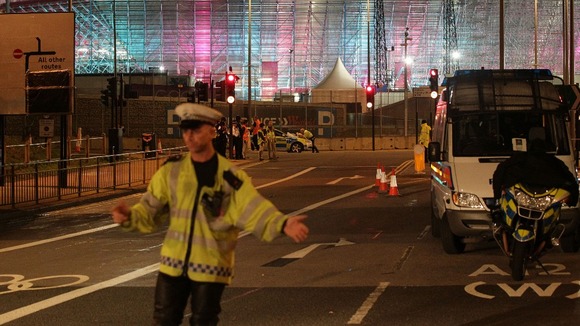 The Olympic bus driver arrested on suspicion of causing death by dangerous driving after a fatal crash with a cyclist last night has been released on bail.
The 28-year-old died last night after being hit by a bus ferrying journalists between Olympic venues. He was pronounced dead at the scene.
He was not believed to be an athlete and is expected to be formally identified later today. His family has been told.
A Metropolitan Police spokesman said a man in his mid-60s was arrested at the scene, just outside the Olympic Park at 9.28pm on suspicion of causing death by dangerous driving. He has been bailed until late August, as the inquiry continues.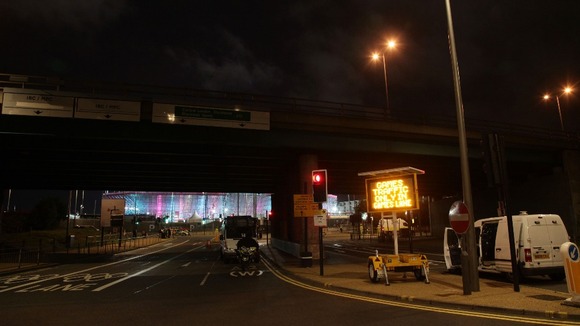 A London 2012 spokesman said:
We can confirm that a cyclist tragically died as a result of a collision with a bus carrying media from the Olympic Park this evening.

The police are investigating the accident and our thoughts are with the cyclist's family.
In the wake of the fatal incident, Olympic gold medal-winning cyclist Bradley Wiggins was asked for his views on the safety of London's roads for cyclists.
t's dangerous and London is a busy city and a lot of traffic. I think we have to help ourselves sometimes.

I haven't lived in London for 10 to 15 years now and it's got a lot busier since I was riding a bike as a kid round here, and I got knocked off several times.

But I think things are improving to a degree - there are organisations out there who are attempting to make the roads safer for both parties.

But at the end of the day we've all got to co-exist on the roads. Cyclists are not ever going to go away, as much as drivers moan, and as much as cyclists maybe moan about certain drivers they are never going to go away, so there's got to be a bit of give and take.
Wiggins said he would like to see the introduction of a law making it compulsory to wear cycling helmets.