Gary Lineker accepts apology of tweeter who taunted son's leukaemia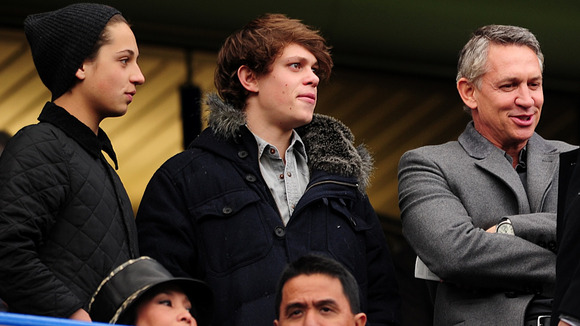 Gary Lineker said he has accepted the apology of a Twitter user who taunted his son over his childhood leukaemia.
The BBC Sport presenter said the comments made him feel "physically sick".
I'm about to RT 3 tweets that were sent to my son that make me feel physically sick. Culprit has deleted his account.
George Lineker, 20, re-tweeted the comments to his nearly 30,000 followers.
In another tweet, the user referred to Gary Lineker as "washed up" and called George "leukaemia boy".
A third tweet called George "cancer boy".
George Lineker was diagnosed with acute myeloid leukaemia in 1992.
The Daily Mirror said it has identified the Twitter user, who has deleted his @MrMarkDRUMS711 account, as 21-year-old Mark Sinnott.
Today Gary Lineker said he hoped Mr Sinnott would "learn from his idiocy" and said he would take no further action.
Hear the twitter troll has said sorry. We accept that apology. I'm sure he will learn from his idiocy. No need for this to go further IMO.
Speaking to the Mirror, Mr Sinnott said he sent the offensive comments because he was "bored" and that he regretted his actions:
I'm sorry if I brought up memories of how he nearly died.

It was a stupid decision, I don't know what came over me. It was the heat-of-the-moment thing.

I did it when I was bored, or drunk.I hope I can resolve it by coming out and apologising.
– Mark Sinnott