It might not be a big name on our high streets but Standard Chartered is one of the biggest names in banking - another prestigious institution based in London, and another prestigious institution now potentially in big trouble.
The bank was today accused of exposing the American financial system to terrorists, drug kingpins and weapon dealers by hiding 250 billion US dollars (£160 billion) of transactions with the Iranian government, breaking US sanctions.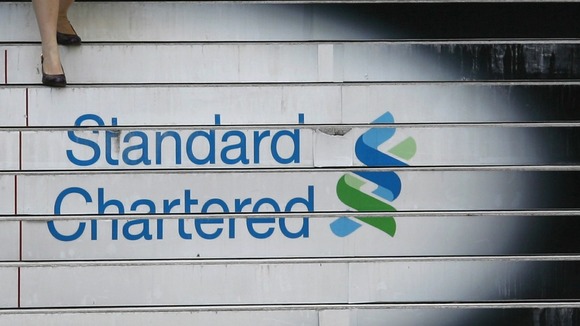 The authorities in New York, who are threatening to take the bank's licence away, claim the bank's executives in London not only hid some 60,000 deals from the regulators but also, went to extreme lengths to hide the transactions from their colleagues on the other side of the Atlantic.
When concerns were raised the statement from the US authorities reveals the responses from London could be brutal: "You f******* Americans... Who are you to tell us that were not going to deal with Iranians", an email from a London executive to an American counterpart is quoted as saying.
The US authorities are claiming that the bank falsified thousands of records, blocked investigations and conspired with Iranians "in its evident zeal to make hundreds of millions of dollars at almost any cost", and labels the UK based bank a 'rogue institution'.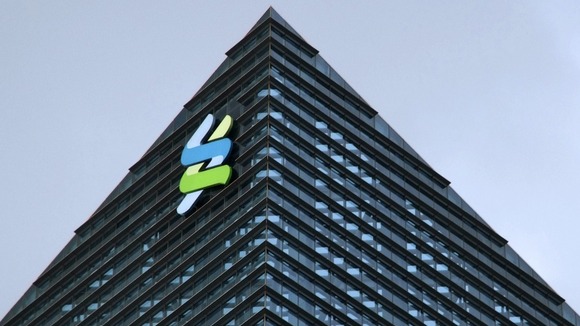 The US introduced economic sanctions against Iran back in 1979 and rules on transactions being carried out in dollars between the US and Iran tightened up in 1995. But the UK only introduced rules that cut all financial ties between UK and Iran in 2011.
Standard Chartered, which employs nearly 90,000 people worldwide, has now been called to appear before regulators in America to explain the apparent violations and defend its licence to trade on the New York Stock Exchange. And the investigation's findings come just weeks after fellow British bank HSBC was accused of allowing drug cartels and rogue states to launder billions of pounds through its US arm. Stephen Hester, the boss of RBS, told ITV News just on Friday it was a terrible time to be a banker. With this news, perhaps it just got even worse. Tonight Standard Chartered, which has just recorded a tenth straight year of record profits, told us:
Standard Chartered has received the attached order from one of its regulators, the New York State Department of Financial Services. The Group had not received any prior notice of this order. As reported previously, the Group is conducting a review of its historical US sanctions compliance and is discussing that review with U.S. enforcement agencies and regulators. The Group cannot predict when this review and these discussions will be completed or what the outcome will be.
Tonight, the Treasury added:
The findings look extremely concerning and we will be looking closely at the response from Standard Chartered.