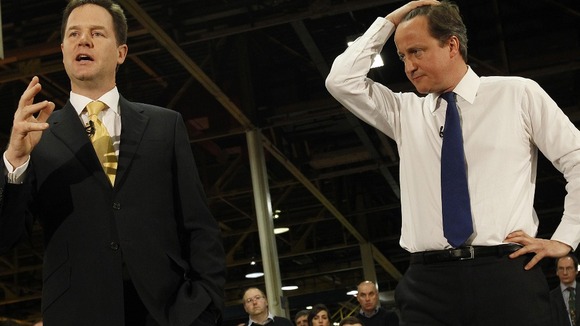 The coalition government is on course for a bitter clash over the issue of parliamentary boundary reforms.
Prime Minister David Cameron said today that the Conservative Party will push ahead with the changes despite strong opposition from the Liberal Democrats, who are angry that the Conservatives have failed to back House of Lords reform.
The House of Commons ought to be smaller, it ought to be less expensive, and we ought to have seats that are exactly the same size.

I think everyone should come forward and vote for that proposal because it's a very sensible proposal, and it will be put forward.
– David Cameron

Report by ITV News Senior Political Correspondent Chris Ship.