Russia Deputy PM brands Madonna a 'moralising slut' for calling for release of Pussy Riot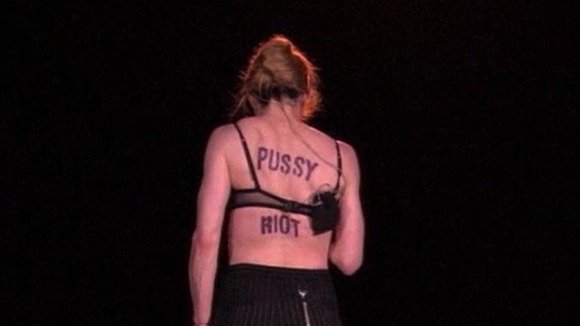 A senior Russia official hit out at Madonna on twitter after she voiced her support for jailed feminist punk band Pussy Riot, according to The Guardian.
Dmitry Rogozin, a deputy prime minister and former ambassador to NATO wrote:
With age, every former s. tries to lecture everyone on morality. Especially during overseas tours.
He used the first letter of the Russian word for "slut" or "whore."
Madonna showed her support for the women by performing with "Pussy Riot" scrawled across her back.
Nadezhda Tolokonnikova, Maria Alyokhina and Yekaterina Samutsevich were arrested for "hooliganism" in March for performing a protest song in a cathedral. The song, a "punk prayer" called Virgin Mary, criticized the support shown by some members of the Orthodox Church to Prime Minister Putin
Prosecutors are calling for three-year prison sentences for the band, who have already been in custody for five months. Amnesty International has called the women prisoners of conscience.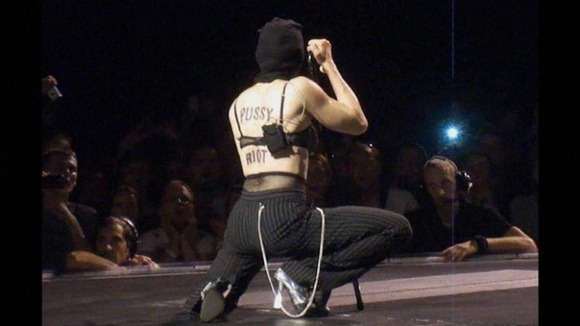 Madonna paid tribute to the girls by wearing a balaclava during her hit "Like a Virgin". Before performing she applauded their bravery:
I think that they have done something courageous, I think they have paid the price for this act, and I pray for their freedom. And I know that everyone here on this stage feels the same way. And I know that everyone in this auditorium, if you're here as my fan, feels they deserve the right to be free.
The trial has been seen as part of the widening government crackdown on dissent that followed Putin's election in March to a third presidential term.