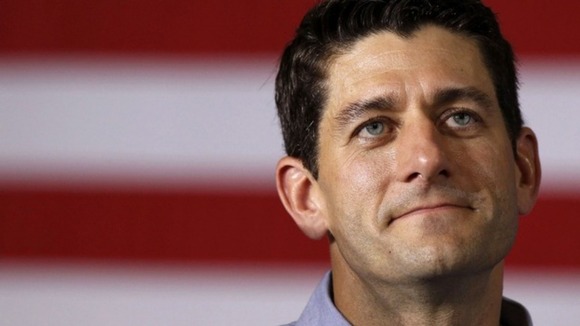 Republican hopeful Mitt Romney has confirmed Paul Ryan will be his running mate. Ryan, a staunch conservative from Wisconsin has served his home state in the House of Representatives since 1999.
Mitt's choice for VP is Paul Ryan. Spread the word about America's comeback team
– The Romney Campaign

The 42 year old graduated from Miami University of Ohio in 1992 before starting his career in politics. The rising star of the Republican party, he was aide to Senator Bob Kasten and later worked for Senator Sam Brownback before running for Congress at 28.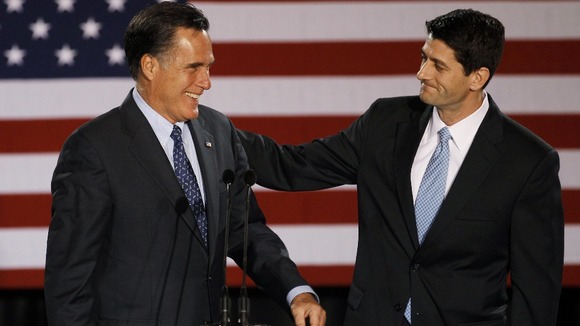 Ryan rose to prominence as the chairman of the House Budget Committee. The choice also now links Romney directly with House Republicans, including no-compromise conservative activists who have pressed for deep spending cuts.
A fiscal conservative, Ryan is known for a controversial alternative budget which he produced to counter President Obama's plans in 2011 and 2012. It proposed reducing pensions and changing the government-funded healthcare, Medicare.
Paul Ryan is a rock star among fiscal conservatives. Chaired the budget committee in the House, he is a very strong contender and will basically be Mitt Romney's economic brain trust. His proposal, his alternative to President Obama's budget proposal basically has become the blueprint for Republicans on the Hill. He's an up-and-comer in the party, he's a rising star and he is very charismatic. He'll be able to raise money, he will be able to attack President Obama and he will be able to do it with a smile on his face that doesn't leave him seeming slimey
– PHIL ELLIOTT, AP POLITICAL REPORTER

Republicans will be hoping the 'rising star' of the party will be able to help Romney secure a victory in the coming November Presidential elections.