Darts broadcaster Sid Waddell has died at the age of 72 after losing his battle with bowel cancer.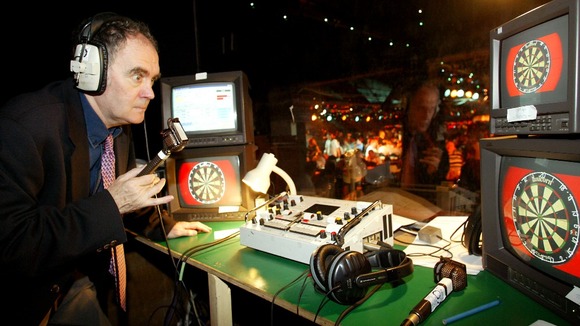 His manager Dick Allix said:
With great sadness, we announce that following a long illness, broadcaster and author Sid Waddell died peacefully with all his family around him late last night, Saturday August 11th, 2012.
Waddell was a central part of Sky Sports' coverage of PDC darts events since 1994 and was known for his colourful and excitable commentary style, with his best-known lines including:
There's only one word for it - 'magic darts'.
Read more classic quotes from ITV Calandar.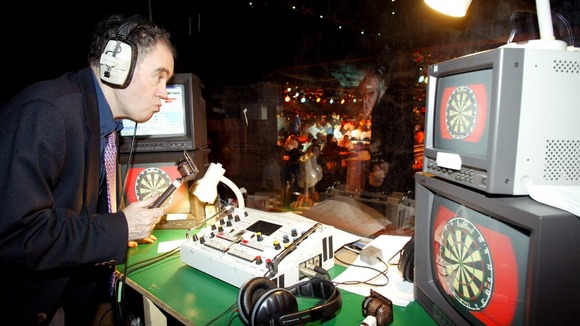 Waddell also noted, while watching Eric Bristow become world champion:
When Alexander of Macedonia was 33, he cried salt tears because there were no more worlds to conquer - Bristow's only 27.
Wow... Some people in life you think will be around forever, Sid Waddell was one of them, such sad news,he brought darts to life! RIP legend
So so gutted, The legend Sid Waddell passed away last night. Thoughts are with his family right now. #SidTheLegend
Very sad to report that our friend and colleague, the legendary darts commentator, Sid Waddell, has died at the age of 72 #RIP
Waddell began his media career at ITV, working on documentaries and with Michael Parkinson at Granada Television before moving to Yorkshire Television in 1972.
At Yorkshire Television, Waddell produced the news programme Calendar and put darts on screen for the first time with the creation of The Indoor League.
Sid was a pioneer in the world of broadcasting long before the nation took him to their hearts as the voice of darts. He was at the heart of Yorkshire Television, producing the news programme Calendar, devising the hugely popular Indoor League show for the network, one of the first to screen darts on TV, and creating the Flaxton Boys for children's programmes. His enthusiasm was infectious, his abilities outstanding and far-reaching, and he will be greatly missed. Our deepest condolences go to his family.
– MARGARET EMSLEY, HEAD OF NEWS ITV YORKSHIRE

Sid Waddell was the Oxbridge grad. Who wrote byker grove and launched Ant & Dec. Above all he was sharper than Cleopatra needle.

Waddell's other commentary work included pool's Mosconi Cup, while he also made a one-off appearance as the BBC National Lottery's "voice of the balls".

In addition, he has had 11 books published and wrote the sport-based BBC children's programmes Jossy's Giants and Sloggers, receiving a nomination for best scriptwriter from the Writer's Guild of Great Britain for the latter.